Selected Papers From Volumes 22 and 23 of Vychislitel'naya Seysmologiya, Volume 1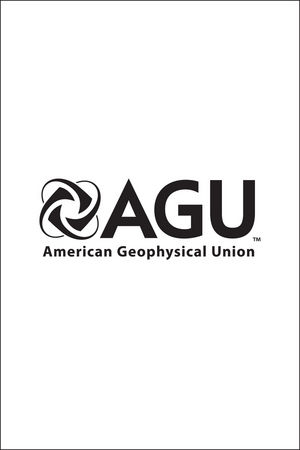 Selected Papers From Volumes 22 and 23 of Vychislitel'naya Seysmologiya, Volume 1
ISBN: 978-1-118-66902-0
Mar 2013, American Geophysical Union
159 pages
Description
Published by the American Geophysical Union as part of the Computational Seismology and Geodynamics Series, Volume 1.

With these issues of Computational Seismology and Geodynamics the American Geophysical Union begins regular translation of the series. We are looking forward to simultaneous publication of the English and Russian editions in the near future.
The series, started in 1966, is devoted to applications of modem mathematics and computer science to seismology and related studies of the solid Earth. The following fields are covered at present: nonlinear dynamics of the lithosphere and earthquake prediction; probabilistic estimation of seismic risk in terms of the damage to economy and population, including platform areas which recently became vulnerable to earthquakes; recognition of earthquake-prone areas based on formalized hierarchical neotectonic regionalization; geophysical dynamics, particularly the magnetic dynamo; three-dimensional inversion of seismological data; seismic wave propagation and seismic source theory; signal-to-noise enhancement (single records and arrays); and broadband seismological registration (new instruments). Both methodology and data analysis are covered.
Most of the papers are from the staff of the International Institute of Earthquake Prediction Theory and Mathematical Geophysics; however, many authors are from other institutions of the former Soviet Union and other countries worldwide. Papers are published free of charge after being reviewed and accepted.
Volume 1 (159 pp.) 1994 selected articles from Volumes 22 & 23

Volume 2 (188 pp.) 1994 selected articles from Volumes 24 & 25

Volume 3 (236 pp.) 1996 selected articles from Volumes 26 & 27

Volume 4 (200 pp.) 1999 selected articles from Volumes 28 & 29

Volume 5 (132 pp.) 2003 selected articles from Volume 30

Volume 6 (102 pp.) 2004 selected articles from Volume 31

Volume 7 (250 pp.) 2005 selected articles from Volume 32

Volume 8 (186 pp.) 2008 selected articles from Volumes 33 & 34
Foreword vii
Preface ix
Diagnosis of Times of Increased Probability (TIPS) for Strong Earthquakes in Northern Appalachians
V. I. Keilis-Borok and I. M. Rotwain 1
On Similarity in the Spatial Distribution of Seismicity
V. G. Kosobokov and S. A. Mazhkenov 6
Times of Increased Probability of Large Earthquakes in the Eastern Tien Shan Diagnosed by the M8 Algorithm
V. G. Kosobokov and S. A. Mazhkenov 16
On an Algorithm of Earthquake Prediction
G. S. Narkunskaya and M. G. Shnirman 20
Diagnosing Time Periods of Increased Probability of Large Earthquake Occurrence in the Himalayan Seismic Belt Using the CN Algorithm
S. C. Bhatia, S. V. Chalam, V. K. Gaur, L. Subedi, I. A. Vorobyeva, and T. A. Levshina 25
An Earthquake Prediction Algorithm for the Pamir and Tien Shan Region Based on a Combination
of Long-Range Aftershocks and Quiescent Periods
A. G. Prozorov 31
Gravitational Instability of Maxwell Upper Mantle
B. M. Naimark andA. T. Ismail-zadeh 36
Asymptotic and Numerical Analysis of the Magnetic Field Generation Process in the Couette-Poiseuille Flow of an Electrically Conducting Fluid
E. M. Graeva and A. A. Soloviev 43
On Magnetic Field Generation by a Conductive Fluid Flow with an Inner Scale
V. A. Zheligovsky 5 1
Pekeris Substitution and Some Spectral Properties of the Rayleigh Boundary Value Problem
V. M. Markushevich 63
Representation of Matrix Potentials in the Rayleigh Wave Equation by a Symmetric Matrix
V. M. Markushevich 70
Wavenumbers in the Problem of Vibrations of a Liquid Layer on an Elastic Half-Space
V. E. Fedorov and V. M. Markushevich 74
On Estimation of Source Parameters from Amplitude Spectra of Surface Waves
A. V. Kiryushin  80
Comparison Theorems for the One-Dimensional Kinematic Inverse Problem
M. L. Gerver  87
On Feasibility of Frequency Resolution in Spectral Analysis
G. M. Molchan  95
A Theoretical Analysis of the Methods of Harmonic Decomposition
G. M. Molchan and W. I. Newman  108
Optimal Detection of Seismic Signals Based on Array Data
A. F. Kushnir, V. I. Pinsky, V. V. Pisarenko, M. L. Tsvang, and V. M. Lapshin  118
Statistical Optimization of Seismic Holography for Array Data Processing
E. A. Gulko, A. F. Kushnir, and P. A. Troitskiy  129
Recognition of Earthquake-Prone Areas, XVI, General Criteria of Moderate Seismicity
in Four Regions of the Mediterranean Belt (M 2 5.0)
A. I. Gorshkov, A. G. Tumarkin, M. B. Filimonov, andA. D. Gvishiani  141
Recognition of Earthquake-Prone Areas, XVII, Mountain Belt of South American Andes
M. B. Filimonov, A. G. Tumarkin, andM. P. Zhidkov  149
Russian Volume Index  156

Author and Subject Index 158