Self-Assessment for MRCP, Part 1: Paediatrics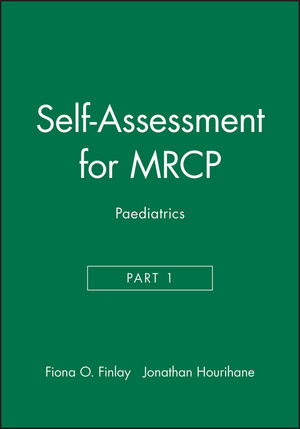 Self-Assessment for MRCP, Part 1: Paediatrics
ISBN: 978-0-865-42955-0 June 1995 Wiley-Blackwell 192 Pages
Description
The new MRCP Part 1 Paediatrics is a major development in the training of pediatricians. This book is comprised of 350 entirely new questions and indepth explanations. A major feature of the book is a 60 question test designed to be used as practice for the real examination. Both authors participate in teaching pediatricians in training.
Table of contents
Introduction;.
Basic and Clinical Sciences;.
Cardiology;.
Dermatology;.
ENT and Ophthalmology;.
Gastroenterology and Nutrition;.
Genetics;.
Growth and Endocrinology;.
Haematology and Oncology;.
Immunology and Infections;.
Metabolic Disorders;.
Neonatology;.
Neurology;.
Psychiatry and Social Medicine;.
Renal Medicine;.
Respiratory Medicne;.
Surgery;.
Therapeutics;.
Test Paper;.
Bibliography;.
Index
What's New
* special test paper
* basic science section reflects emphasis in the examination