Selling Short: Risks, Rewards, and Strategies for Short Selling Stocks, Options, and Futures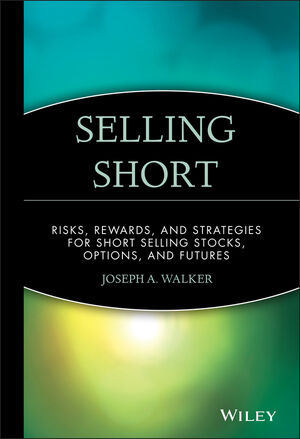 Selling Short: Risks, Rewards, and Strategies for Short Selling Stocks, Options, and Futures
ISBN: 978-0-471-53464-8 August 1991 224 Pages
Description
Combines a history of short selling with current strategies and applications to present a complete guide to this increasingly popular investment tool. Procedural and regulatory requirements are mixed with actual case studies and examples that readers can apply to specific situations. Risks and rewards of short selling are discussed in detail as are short selling as a tool for protecting other investments and for speculation.
A Look Back: Corners and Bear Raids.

The Regulators Arrive.

The Laws, The Rules, The Results.

Applications of Selling Short.

The Mechanics of Selling Short.

Protecting Short Positions: Equity Options.

Decision Making Through Market Analysis.

Commodity Futures.

Stock Index Futures and Program Trading.

Beware the Bear.

Glossary.

Bibliography.

Index.