Semiconductor Sensors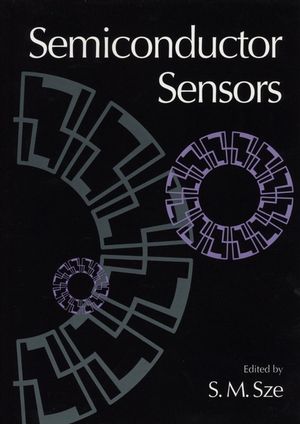 Semiconductor Sensors
ISBN: 978-0-471-54609-2
Oct 1994
576 pages
Description
An interdisciplinary work offering an introduction to the basic principles and operational characteristics of semiconductor sensors. Describes sensor technology, stressing bulk and surface micromachining. Considers a sensor group related to a special physical, chemical or biological input signal. The final chapter deals with integrated sensors. Each chapter includes a summary, problem sets and a discussion of future sensor trends.
Classification and Terminology of Sensors (S. Sze).

Semiconductor Sensor Technologies (C. Mastrangelo & W. Tang).

Acoustic Sensors (M. Motamedi & R. White).

Mechanical Sensors (B. Kloeck & N. de Rooij).

Magnetic Sensors (H. Baltes & R. Castagnetti).

Radiation Sensors (S. Audet & J. Steigerwald).

Thermal Sensors (S. Van Herwaarden & G. Meijer).

Chemical Sensors (S. Morrison).

Biosensors (A. Dewa & W. Ko).

Integrated Sensors (K. Najafi, et al.).

Appendices.

Index.
An Instructor's Manual presenting detailed solutions to all the problems in the book is available from the Wiley editorial department.