Sensation and Perception, 6th Edition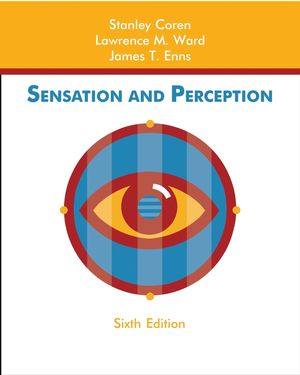 Sensation and Perception, 6th Edition
ISBN: 978-0-471-27255-7
Aug 2003
613 pages
Description
This highly acclaimed text provides a theoretically balanced introduction to the study of basic physiology and sensory responses. More than 100 Demonstration Boxes suggest class activities using commonplace items to illustrate concepts. New Biography Boxes briefly introduce significant contributors to the field, some of whom are still active. To incorporate recent findings and new insights provided by cutting-edge methodologies, the Sixth Edition features over 600 new research citations, making it perhaps the most up-to-date textbook of its kind currently available.
While the text has retained its general organization and still uses common perceptual phenomena as examples throughout, all chapters have been rewritten and streamlined, and some sections extensively revised.
Preface.
Sensation and Perception.
Measuring Perception.
Brightness & Color.
The Auditory System.
Hearing.
Taste, Smell, Touch, and Pain.
Patterns and Edges.
Space.
Objects and Scenes.
Time.
Motion.
Attention.
Consciousness.
Development.
Learning and Experience.
References.
Index.
3 New Chapters - Chapter 8: Patterns and Edges; Chapter 10: Objects and Scenes; and Chapter 14: Consciousness
Color and brightness now both appear in Chapter 4
Music and speech now appear in Chapter 6: Hearing
New Biography Boxes provide brief introductions to key contributors in the field
600 new research citations
Study questions at the end of each chapter
Very current
Balanced presentation of the physiological and cognitive approaches to sensation and perception
Over 100 Demonstration Boxes present class activities that use commonplace items to illustrate concepts