Services Marketing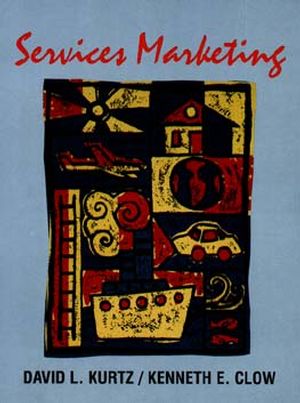 Services Marketing
ISBN: 978-0-471-18034-0
Sep 1997
592 pages
Description
This practical guide is the first to take a behavioral/managerial approach to one of the fastest-growing fields in marketing: services marketing! In an engaging and interesting writing style, the authors present the latest theories and concepts of both domestic and international services marketing, all within the context of how theory is applied in today's dynamic environment.
THE FOUNDATIONS OF SERVICES MARKETING.

Introduction to Services Marketing.

The Purchase Process for Services.

Consumer Expectations of Services.

Service Quality.

MANAGING THE SERVICE OUTCOME.

Operations.

People.

Environment.

Pricing.

Distribution.

SERVICES STRATEGIES.

Competitive Marketing Strategies.

Managing Supply, Demand, and Productivity.

Customer Retention.

An Integrated Communications Program.

Cases.

Indexes.
A full complement of pedagogical aids. Each chapter includes chapter objectives, boxed illustration files, a summary of chapter objectives, review questions, discussion and critical thinking exercises, an opportunity for students to access the Internet, a glossary of key terms, and a short case with questions designed to elicit critical thinking on the part of students.
A behavioral, managerial approach to the study of services marketing that is relevant to today's business environment.
Coverage of both domestic and international services marketing.
The text has many cases: thirteen end-of-chapter cases with discussion questions and eight comprehensive cases requiring students to integrate multiple concepts and theories.