Sex and Pleasure in Western Culture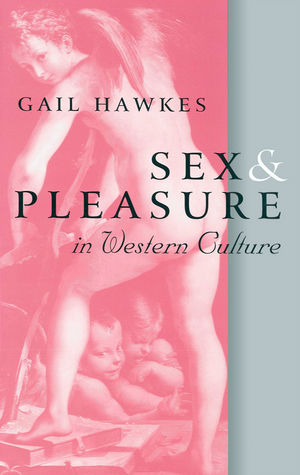 Sex and Pleasure in Western Culture
ISBN: 978-0-745-61670-4 July 2004 Polity 224 Pages
Description
Sex and Pleasure in Western Culture
provides the first comprehensive overview of desire and pleasure in western sexual culture. It argues that both have always been seen as socially disruptive and morally dangerous and offers an entertaining account of the methods by which these attributes of sex were managed across the centuries from Classical Antiquity to the present day.
The book develops the hypothesis that, while expressed in very different social contexts, sexual pleasure has evoked very similar anxieties. The text draws on historical, cultural, sociological and contemporary sources and is easily accessible for both the general reader and students of gender and sexual culture. In addition to telling a story of its own, Sex and Pleasure in Western Culture examines lesser-known aspects of sexual history that invite further exploration by the interested reader. These range from sexual aestheticism in the 4th century AD and the sexual meaning of medieval church gargoyles, through to sexual training in the 1950s and 21st century sex holidays.
The book will provide a compelling read for both students of sexuality and lay readers who find the complexities of human sexuality a source of fascination.
Table of contents
Introduction.
Prologue: The sexual landscape of the new millennium.
Chapter 1: Sex Pleasure And Self- Control In Classical Antiquity.
Chapter 2: Sinful Sex: Early Christianity And The Problem Of Desire.
Chapter 3: Guilty Sex, Courtly Love And The Unruly Body: Medieval Themes And Practices.
Chapter 4: Sex, The Body And Desire In The Pre-Modern Period.
Chapter Five: Pleasure And Desire In The Age Of Modernity.
Chapter 6: Obligatory Pleasures And Undisciplined Desires: The Sexual Century Reviewed.
Epilogue: Themes And Reflections.
References and Bibliography.
Index
Reviews
"This volume is convincingly and engagingly written as a whole, [but] Hawkes is at her best when she focuses on the 'Sexual Century', the last hundred years with its apparent explosion of pleasures rapidly channeled into bland consumerism."
Archives of Sexual Behaviour
"The book is well written and accessible to the non-expert reader. It contains an extensive bibliography and each chapter has a list of suggested further reading which is useful for those who would like to explore further any of the issues raised. I found it interesting and helpful."
Insights
"An accessible volume…a readable journey through self-control in antiquity, sinful sex in the middle ages, guilty sex and courtly love in Renaissance, the body and desire in the Enlightenment and modern period, and the undisciplined desires of today."
Canadian Journal of History
"Hawkes paints a complex portrait of sexuality in the West, one that defies simple narratives of repression and liberation, in which sexual discourses are constantly shifting, and there is no teleological motion ... Sex and Pleasure in Western Culture is an intriguing survey."
British Journal of Sociology
"Gail Hawkes's new book is a fascinating anatomy of the pleasures and dangers that have long swirled around the erotic. From Plato to the present, from early Christian mortifications of flesh to the hedonistic individualism of the millennium, desire and death, joy and fear mingle, but in ever changing patterns. This book explores the kaleidoscope of sexuality across the centuries, and in doing so brings new insights to the understanding of the body and its pleasures in our historic present."
Jeffrey Weeks, London South Bank University
What's New


has a comprehensive sweep, employing material from a wide range of contemporary and historical sources.


identifies connecting themes between historical periods and therefore clarifies present complexities in sexual culture.


is accessible for undergraduate students, providing introductions to each historical period discussed and following each chapter with suggestions for further reading.