Sexual Health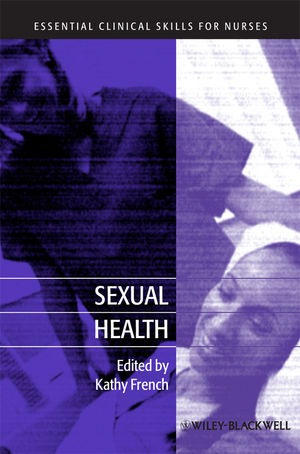 Sexual Health
ISBN: 978-1-444-32257-6 November 2009 Wiley-Blackwell 240 Pages
Description
Sexual health is a prominent public health issue and nurses are often the first point of contact for people wanting treatment for, or advice about, sexual health. This practical guide for newly qualified student nurses and pre-registration nursing students is based around the RCN's core sexual health competencies and outlines the skills needed to deliver optimum care for clients.


Sexual Health explores a range of issues, including sexually transmitted infections, teenage pregnancy, contraception, abortion, legal and ethical issues, sexual assault and rape, and the role of the nurse in sexual health. Together with epidemiology, facts and figures the book also includes scenarios which nurses can relate to in their practice.

Key Features:

* In the Essential Clinical Skills for Nurses series

* Concise, practial guide for newly qualified nurses

* Each chapter provides further resources and useful websites

* Focuses on key skills and knowledge acquired by nurses
Forward.
1. Introduction.
2. Sexually transmitted infection, including HIV/AIDS.
Chlamydia.
Gonorrhoea.
Genital Herpes.
Syphilis.
Hepatitis A, B, C.
Genital Warts.
Bacterial vaginosis.
Trichomonas vaginalis.
HIV/AIDS.
Thrush.
Partner notification.
Ethical and legal implications.
3. Teenage Pregnancy.
4. Contraception.
Oral contraception.
Injectables.
Sub-dermal implants.
Intra-uterine contraception.
Emergency contraception.
Vaginal ring.
Condoms.
Natural fertility methods.
Sterilisation.
5. Abortion.
6. Legal and Ethical Issues in sexual health.
Consent and especially covering the mature minor.
Confidentiality, including treatment.
Abortion law.
Child protection issues.
Infected health care workers, what are their employment rights, who needs to know?
7. Sexual Assault and rape.
Law around sexual assault, rape and the Sexual Offences Act 2003.
The role of the nurse.
Forensic interventions.
8. The role of the nurse in sexual health.
To help nurses address the sexual health needs of their client group in any setting. This could be in a surgical ward, outpatient area or in an Accident and Emergency setting.
Looks at careers in sexual health nursing, looking at the competency framework which underpins practice.
· In the
Essential Clinical Skills for Nurses
series
· Concise, practical guide for newly qualified nurses and students on nursing, midwifery and social care courses

· Each chapter provides further resources and useful websites

· Focuses on key skills and knowledge required by nurses