Shopping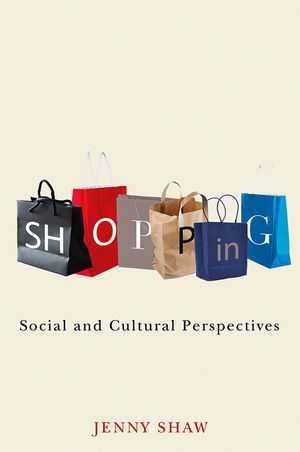 Shopping
ISBN: 978-0-745-63862-1
Aug 2010, Polity
220 pages
Description
We spend more time shopping than doing anything else, after sleep and work. So why is it not taken more seriously? The answer: we take shopping for granted. Indeed, culture can only 'work' by being taken for granted. This paradox – that what is most familiar, like shopping, is also the hardest to 'see' analytically – provides the starting point for this compelling examination of the many dimensions of the shopping experience.


Shopping enables readers to realize the significance of their shopping memories and milestones, how the rhythm of the day or week revolves as much around shop opening hours as working hours or bus times, and why Mayor Giuliani was right after 9/11 to tell Americans to keep on shopping. From an exciting cultural perspective, Jenny Shaw explores how shopping is viewed, the history behind its 'fall from grace', its part in the common culture, its role in helping us craft new identities, hold on to old ones, adjust to change, and generally 'hold us together' both as individuals and communities.

Students of sociology, anthropology, social psychology, media and business studies interested in culture and the everyday world will be gripped by this engaging and accessible guide to the meaning behind what the ordinary shopper actually does and why shopping remains so popular despite social and cultural changes.
Buy Both and Save 25%!
Original Price:$42.90
Purchased together:$32.18
save $10.72
Cannot be combined with any other offers.
Chapter 1 Shopping in the Rain
Chapter 2 From Thrift to Spendthrift: How Buying Turned Into Spending
Chapter 3 A la Recherche des Shops Perdus
Chapter 4 Signposts and Shopping Milestones: Too Old For Topshop?
Chapter 5 Shopping: A Rough Guide to Gender
Chapter 6 Putting on a Posh Voice
Chapter 7 Conclusion: Taking it all For Granted
Bibliography
"Jenny Shaw demonstrates that shopping is far more than buying, having, or hoarding possessions. Read Shopping and you will see that shopping possesses us. Each chapter shows how shopping is deeply entwined with our passions and memories, our passage through life, and social class. It's a wonderful sociology of everyday life."
Sharon Zukin, Brooklyn College and City University Graduate Center and author of Point of Purchase
"A timely, informative and engaging account, highly readable and refreshingly free of jargon. This book stands out for its skilful and seamless integration of a wealth of detailed observation with a strongly theoretical approach. An invaluable tool in courses on culture, consumption and everyday life."
Ekaterina Makarova, University of Virginia
Examines the many dimensions of shopping from a social and cultural perspective.
Covers not only the personal lived experiences of the ordinary shopper but also shopping as an industry.
An exciting and fresh take on a popular topic covered in courses such as sociology of consumption, gender, everyday life, cultural studies, geography etc.
Tackles the subject of shopping as a means for larger comment on its contribution to wider cultural forms, using engaging and topical examples.