Siblings: Sex and Violence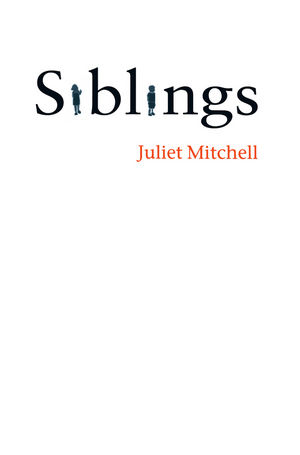 Siblings: Sex and Violence
ISBN: 978-0-745-63220-9 December 2003 Polity 272 Pages
Download Product Flyer
Download Product Flyer
Download Product Flyer is to download PDF in new tab. This is a dummy description. Download Product Flyer is to download PDF in new tab. This is a dummy description. Download Product Flyer is to download PDF in new tab. This is a dummy description. Download Product Flyer is to download PDF in new tab. This is a dummy description.
Description
Siblings and all the lateral relationships that follow from them are clearly important and their interaction is widely observed, particularly in creative literature. Yet in the social, psychological and political sciences, there is no theoretical paradigm through which we might understand them. In the Western world our thought is completely dominated by a vertical model, by patterns of descent or ascent: mother or father to child, or child to parent. Yet our ideals are 'liberty, equality and fraternity' or the 'sisterhood' of feminism; our ethnic wars are the violence of 'fratricide'.
When we grow up, siblings feature prominently in sex, violence and the construction of gender differences but they are absent from our theories. This book examines the reasons for this omission and begins the search for a new paradigm based on siblings and lateral relationships.

This book will be essential reading for those studying sociology, psychoanalysis and gender studies. It will also appeal to a wide general readership.
Table of contents
List of Illustrations.
Preface.
Acknowledgements.
1 Siblings and Psychoanalysis: an Overview.
2 Did Oedipus have a Sister?.
3 Sister–Brother/Brother–Sister Incest.
4 Looking Sideways: 'A Child is being Beaten'.
5 The Difference between Gender and Sexual Difference.
6 Who's Been Sitting in My Chair?.
7 Attachment and Maternal Deprivation: How did John Bowlby Miss the Siblings?.
8 In our Own Times: Sexuality, Psychoanalysis and Social Change.
9 Conclusion: Siblings and the Engendering of Gender.
Notes.
References and Select Bibliography.
Index
Reviews
"Juliet Mitchell, brimming as usual with ideas, insights and reflections, has turned her attention to sibling relationships as the neglected and much underestimated influence on an individual's identity formation. Love, hate, sexual experience, the shaping of gender roles, suffering and survival strategies are pursued as the sibling exchange. A work to provoke thought and discussion packed with real life and literary evidence."
Olwen Hufton University of Oxford
"In 1974, Mitchell's Psychoanalysis and Feminism offered a major challenge to a resistant Anglo-Saxon feminism with her compelling case that psychoanalysis, most often seen by feminists to be part of the problem, was rather a powerful resource for feminist explanation and understanding of male domination, female oppression. Almost thirty years on, with Siblings, she has made a second, perhaps even more radical intervention. Her analysis of the lateral relations of siblings and peers promises to transform many of the recurrent issues and debates of contemporary feminism. ... This new book offers richly stimulating resources that should fuel feminist scholarship and debate for many years."
Terry Lovell, Warwick University
Features





a highly original book on a completely neglected topic – relations between siblings;





looks again at classic cases in psychoanalysis in terms of a new sibling paradigm;





echoes postmodern concerns with identity and survival and the interchangeability of the sexes;



written by one of the leading feminist thinkers in the world today.