Simple Skin Surgery, 2nd Edition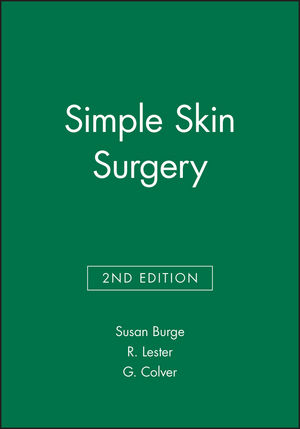 Simple Skin Surgery, 2nd Edition
ISBN: 978-0-865-42690-0
Jun 1996, Wiley-Blackwell
96 pages
Description
At 95 pages with 54 illustrations, Simple Skin Surgery indeed lives up to its title. Purposefully restricting itself to the important issues, this book is a clear and concise text dealing with all the major aspects of simple skin surgery that will be encountered by general practitioners and most dermatologists.
1. Introduction;.
2. Common Skin Tumours;.
3. Patient Preparation;.
4. Biopsy Techniques;.
5. Excision and Direct Closure;.
6. Curettage, Cautery and Diathermy;.
7. Cryosurgery;.
8. Special Techniques;.
9. Wound Problems;.
Index