Simplified Design for Building Fire Safety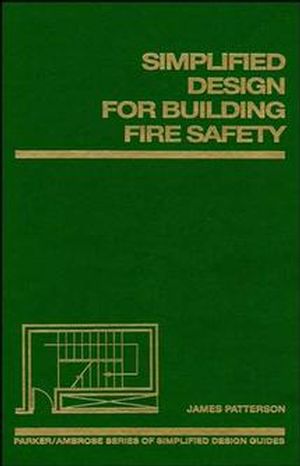 Simplified Design for Building Fire Safety
ISBN: 978-0-471-57236-7 November 1993 344 Pages
Description
Organized into three sections, it begins with the phenomena of fire followed by the principles of design by which one develops a defense against fire disaster in buildings. Lastly, it deals with the hardware of fire control, communication and extinguishment. A thorough analysis of building code criteria regarding fire safety is included. Each chapter features study aids along with questions and answers.
Table of contents
ENVIRONMENTAL PROCESSES: HOW FIRES WORK.

Fire Phenomenon in Buildings.

Effects of Fire.

SOFT TECHNOLOGIES: DESIGN PRINCIPLES FOR FIRE SAFETY.

Design Strategies.

Major Occupancy Classifications.

Defining Construction Types.

Design Guides for Major Occupancy Types.

Exits and Egress.

HARD TECHNOLOGIES: CONSTRUCTION COMPONENTS OF FIRE SAFETY.

Passive Construction Components.

Active Construction Components.

Appendices.

Glossary of Fire Terms.

Bibliography.

Index.