Simplified Design of Building Lighting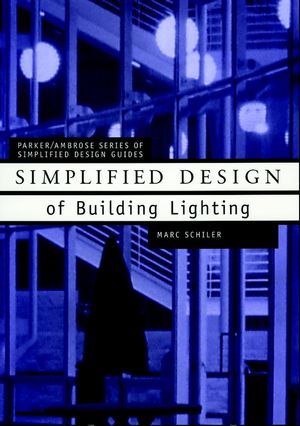 Simplified Design of Building Lighting
ISBN: 978-0-471-19210-7
Jul 1997
168 pages
Description
Uses a simple and practical approach to cover typical components and design of ordinary, uncomplicated systems for building lighting basics. Both natural lighting and electrical lighting are included and both the Commission Internationale d'Eclairage and IESNA methods are introduced for daylighting calculations. An expanded version of the point method is shown that covers all orientations instead of only orthogonal relationships. Along with terms and fixtures commonly used in the profession, each chapter includes numerous examples, ending with exercises and study questions that enable readers to better understand the material.
Perception.

Concepts, Terms, and Basic Physics.

Lighting Sources.

Lighting Fixtures.

Lighting Calculations.

Daylight Strategies.

Daylight Calculations.

Design Practices.

Glossary.

Bibliography.

Index.