Simplified Design of HVAC Systems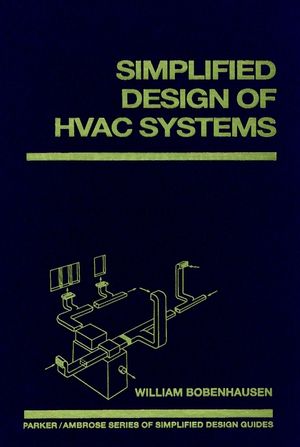 Simplified Design of HVAC Systems
ISBN: 978-0-471-53280-4
Apr 1994
448 pages
Description
A practical overview of what to consider when designing a building's heating, cooling, ventilating and humidifying systems along with their space, power, control and other requirements. Includes the latest concepts, applications, basic design problems and their solutions. Packed with examples to facilitate understanding.
Human Comfort.

Climate.

Solar Basics.

Heat Gains Within Buildings.

Heat Loss from Buildings.

Ventilation.

Solar Cooling Loads.

Cooling Load Calculations.

Air, Ducts, and Fans.

Water, Pipes, and Pumps.

Selection of HVAC Systems.

Solar Heating Systems.

Warm Air Heating Systems.

Steam Heating Systems.

Hot Water Heating Systems.

Electric Heating Systems.

Heating Fuels and Combustion.

Cooling of Houses.

Applied Psychrometrics.

Cooling System Equipment.

Cooling Distribution and Delivery Systems.

Domestic Hot Water.

Control Systems.

Applied Economics.

Index.