Skin in the Game: How Putting Yourself First Today Will Revolutionize Health Care Tomorrow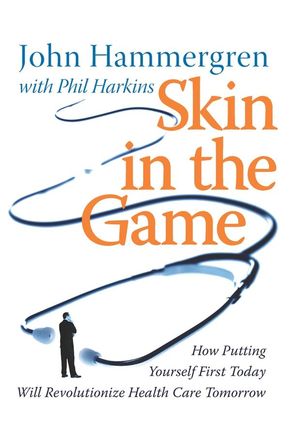 Skin in the Game: How Putting Yourself First Today Will Revolutionize Health Care Tomorrow
ISBN: 978-0-470-33029-6
Mar 2008
208 pages
Product not available for purchase
Description
While the American health care system has consistently been criticized for its noticeable detriments, few have taken the time to recognize the significant benefits and potential of this system. But with Skin in the Game, authors John Hammergren and Phil Harkins provide a comprehensive overview of the history of our health care system, an explanation of its current state, and a picture of the great strides that they see being made in the near future.
Foreword.
Acknowledgements.
Introduction. A Thousand Miles of Health Care and the Last Two Feet.
Chapter 1. Unmanaged Care.
Chapter 2. From Tree Bark to Roots to Bar Codes and Robotic Arms.
Chapter 3. Why We Go to the Hospital Today And Why We Will Go There Less Often in the Future.
Chapter 4. The Doctor Will See You Now.
Chapter 5. Accounting for Care.
Chapter 6. How Technology is Putting the Patient at the Center of Care.
Chapter 7. The Blueprint for Change.
Appendix A. Helpful Websites, Tips, Resources and Guidelines for Educating Yourself.
Notes.
References.
Index.