Slavery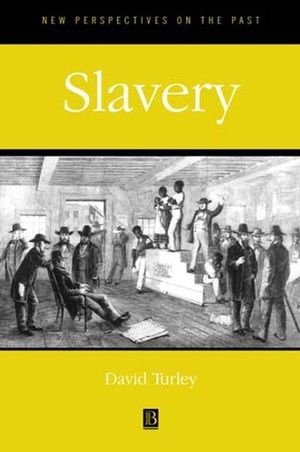 Slavery
ISBN: 978-0-631-16731-0 October 2000 Wiley-Blackwell 188 Pages
Download Product Flyer
Download Product Flyer
Download Product Flyer is to download PDF in new tab. This is a dummy description. Download Product Flyer is to download PDF in new tab. This is a dummy description. Download Product Flyer is to download PDF in new tab. This is a dummy description. Download Product Flyer is to download PDF in new tab. This is a dummy description.
Description
This book is a cross-cultural examination of slavery. It draws material from the many regions, and widely separated historical periods, in which slavery has existed - ancient Greece and Rome, medieval Europe, the Muslim societies of the Middle East and Africa, sub-Saharan Africa and the Americas. With such a wide geographic and chronological scope,
Slavery
will provoke historians and sociologists to make new connections and see old problems in a fresh light.
Turley analyses three key themes in the history of slavery: the social and economic importance of slavery within societies, the experience of slavery by both the slaves and those who control them, and the means by which slavery was reproduced and maintained in different societies. Employing this thematic approach, Turley acknowledges the historical diversity of slavery and develops two models of slave societies - those in which slavery was primarily a domestic institution (societies with slaves) and in those in which it was the mode of production on which the dominant group depended for its position (slave societies).
The book also explains how slavery was maintained by discussing the role of race, ethnicity and religious differences in the functioning of slave systems. Turley completes this wide-ranging analysis of slavery by examining emancipation, showing that both the early modern expansion of slavery and its ending were paradoxically connected to different phases of European imperialism.
Table of contents
Series Editor's Preface.
Acknowledgements.
Maps.
1. Approaching Slavery.
2. Who Became Slaves, How, on What Terms?.
3. Societies with Slave and Slave Societies.
4. Stability and Disruption.
5. The Contraction of lavery.
6. Epilogue.
Select Bibliography.
Index.
Reviews
"This is an intelligent and interesting account of an emotive and difficult topic."
Journal of European Studies
<!--end-->
"Slavery covers the whole history from Classical times to the early 20th century in Europe, the Middle East, Africa and the Americas - a boon for students." Antiquity

"...specialist readers would do well to take note of the judicious way in which Turley summarizes complex and controversial issues ... for anyone looking for an overview of the subject, it is hard to think of a better place to start." Times Literary Supplement

"His bibliography is an excellent short reading list for scholars seeking to expand their knowledge beyond the Western Hemisphere ... The strength of Turley's book is its breadth of patterns and examples over time and culture." History: Reviews of New Books

"... provides a useful introduction that avoids the simplifications often attendant upon overview ... As a result, the picture that emerges is blessed not only by clarity of form but also by a convincing complexity of content" The Historian
Features
* Examines the central features of slavery from Classical Antiquity to the twentieth century.
* Considers the ways in which Christianity and Islam have affected slavery.
* Analyzes why forms of enslavement continue.