Software Industry Accounting, 2nd Edition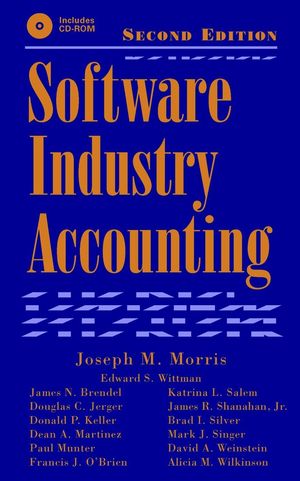 Software Industry Accounting, 2nd Edition
ISBN: 978-0-471-43745-1
May 2001
624 pages
Description
The software industry is being inundated with important accounting and valuation questions. The rules and regulations governing accounting of the software industry are very different from other industries. The software industry has unique accounting concerns, such as capitalization of development costs and software revenue recognition. This book emphasizes accounting and financial reporting, and discusses taxation, law, and general industry subjects.
Acknowledgments.
Preface.
About the CD-ROM.
General Industry Perspective.
The AICPA Task Force on Accounting for the Development and Sale of Computer Software.
The Securities and Exchange Commission.
Software Revenue Recognition.
Contracts for Software Combined with Hardware or Services or Both.
Capitalization, Amortization, and Net Realizable Value Testing of Software Costs.
Auditing Financial Statements of Software Companies.
Accounting for Research and Development Arrangements.
Taxation of Computer Software Companies.
Legal Aspects of Software.
Software Industry Associations.
Index.