Soil Science Simplified, 4th Edition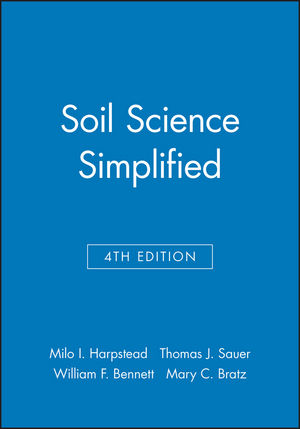 Soil Science Simplified, 4th Edition
ISBN: 978-0-813-82942-5 December 2001 Wiley-Blackwell 225 Pages
Description
Soil Science Simplified presents the basic principles of soil science that govern the use of soil for all purposes related to plant growth, soils engineering, and conservation.




The fourth edition has been expanded to give greater depth to topics included in the previous edition. Improvements include:
1 Updated examples, figures, and text reflecting current research and practice
2 Additional discussion related to the environmental aspects of soil science
3 New developments brought about by computer technology
4 The latest changes in the classification of soils


This easily readable resource is ideal for use as a high school agriculture textbook, an undergraduate introductory soil science supplemental text, or an illustrated reference for students, farmers, and related professionals.
Preface.
1. The Soil Around Us.
2. Soil Formation.
3. Soil Physical properties.
4. Soil biology.
5. Soil Colloids and Chemistry.
6. Soil Water.
7. Soil Temperature and heat flow.
8. Soil fertility and plant Nutrition.
9. Soil management.
10. Soil Conservation.
11. Soil Classification.
12. Soil Surveys.
13. Soil Engineering.
Glossary.
Index.
* quintessential tool for for understanding how soil works, what it does and how it works
* core textbook for undergraduates in soil science
* reorganised , expanded and updated version of this proven introductory textbook