Solid State Chemistry and Its Applications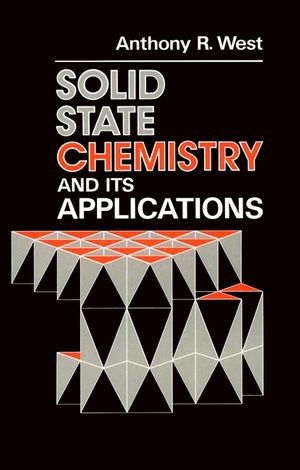 Solid State Chemistry and Its Applications
ISBN: 978-0-471-90874-6 January 1991 742 Pages
Description
The first broad account offering a non-mathematical, unified treatment of solid state chemistry. Describes synthetic methods, X-ray diffraction, principles of inorganic crystal structures, crystal chemistry and bonding in solids; phase diagrams of 1, 2 and 3 component systems; the electrical, magnetic, and optical properties of solids; three groups of industrially important inorganic solids--glass, cement, and refractories; and certain aspects of organic solid state chemistry, including the ``organic metal'' of new materials.
Table of contents
What is Solid State Chemistry?

Preparative Methods.

Characterization of Inorganic Solids: Application of PhysicalTechniques.

Thermal Analysis.

X-ray Diffraction.

Point Groups, Space Groups and Crystal Structure.

Descriptive Crystal Chemistry.

Some Factors Which Influence Crystal Structure.

Crystal Defects and Non-Stoichiometry.

Solid Solutions.

Interpretation of Phase Diagrams.

Phase Transitions.

Ionic Conductivity and Solid Electrolytes.

Electronic Properties and Band Theory: Metals, Semiconductors,Inorganic Solids, Colour.

Other Electrical Properties.

Magnetic Properties.

Optical Properties: Luminescence, Lasers.

Glass.

Cement and Concrete.

Refractories.

Organic Solid State Chemistry.

Appendixes.

Index.