Space Travel and Culture: From Apollo to Space Tourism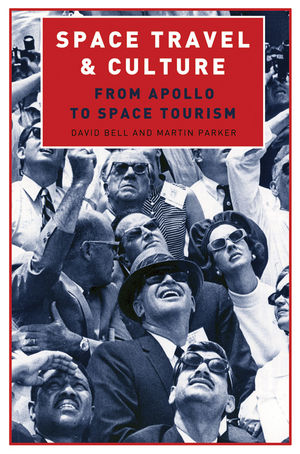 Space Travel and Culture: From Apollo to Space Tourism
ISBN: 978-1-405-19332-0
Jun 2009, Wiley-Blackwell
232 pages
Product not available for purchase
Description
Explores the significance of the first Apollo moon landing and how the countless books, films, and products associated with factual space fiction had an affect on popular culture and artistic practice, but not social sciences and humanities
Investigates how a topic is hugely important in popular culture, but almost invisible in the academy, and how it makes us want to ask questions about visibility, or perhaps self-censorship
Evaluates how little impact the space age actually had on the social sciences and humanities - partly because its combination of military-industrial cold war politics, combined with patriarchy and big science, sits uneasily with contemporary thought in these areas
Provides an interdisciplinary collection of essays on various aspects of NASA, the moon landing, and the commercialization of space generally
The book travels from hard engineering to space romance, echoing the variety of attempts to blur science and culture
Introduction: Making Space (
Martin Parker, University of Leicester School of Management
and
David Bell, University of Leeds
).
1. Checklist: The Secret Life of Apollo's "Fourth Crewmember" (Matthew H. Hersch, University of Pennsylvania).
2. A Political History of NASA's Space Shuttle: The Development Years, 1972-1982 (Brian Woods, University of Glasgow).
3. The Geostationary Orbit: A Critical Legal Geography of Space's Most Valuable Real Estate (Christy Collis, Queensland University of Technology - Brisbane).
4. The Cosmos as Capitalism's Outside (Peter Dickens, Universities of Brighton and Essex and University of Cambridge).
5. Capitalists in Space (Martin Parker, University of Leicester School of Management).
6. Space is the (non)Place: Martians, Marxists, and the Outer Space of the Radical Imagination (Stevphen Shukaitis, University of Essex).
7. The Space Race and Soviet Utopian Thinking (Iina Kohonen, University of Art and Design, Helsinki).
8. The archaeology of space exploration (Alice Gorman, Flinders University).
9. Giant Leaps and Forgotten Steps: NASA and the Performance of Gender (Daniel Sage, Loughborough University).
10. Idealised Heroes of 'Retrotopia': History, Identity and the Postmodern in Apollo 13 (Dario Llinares, University of Leeds).
11. Middle America, the Moon, the Sublime and the Uncanny (Darren Jorgensen, University of Western Australia).
12. Re-thinking Apollo: Envisioning Environmentalism in Space (Holly Henry, California State University, San Bernardino and Amanda Taylor, California State University, San Bernardino).
13. Conclusion: To Infinity and Beyond? (Warren Smith, University of Leicester School of Management).
Notes on Contributors.
Index.


Explores the significance of the first Apollo moon landing and how the countless books, films and products associated with factual space fiction had an affect on popular culture and artistic practice

Investigates how a topic is hugely important in popular culture, but almost invisible in the academy, and how it makes us want to ask questions about visibility, or perhaps self-censorship

Evaluates how little impact the space age actually had on the social sciences and humanities - partly because its combination of military-industrial cold war politics, combined with patriarchy and big science, sits uneasily with contemporary thought in these areas

Provides an interdisciplinary collection of essays on various aspects of NASA, the moon landing and the commercialisation of space generally

The book travels from hard engineering to space romance, echoing the variety of attempts to blur science and culture that we find in the chapters