Spatial Data Analysis by Example: Categorical and Directional Data, Volume 2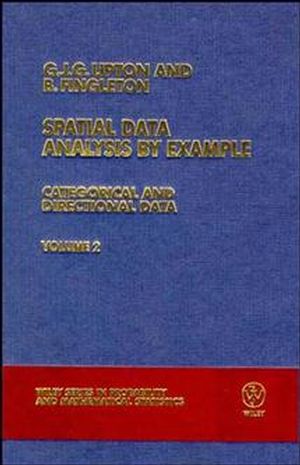 Spatial Data Analysis by Example: Categorical and Directional Data, Volume 2
ISBN: 978-0-471-92086-1 January 1991 432 Pages
Description
This is the second of two volumes dealing with aspects of the analysis of spatial data. The first volume concentrated on describing recent advances made in methods for the analysis of point pattern data and on a synopsis of the regression methods available for the analysis of quantitative spatial data.
Contingency Tables from Maps.

More Specialized Techniques for Contingency Tables.

Mobility Analysis.

Circular Statistics.

Spherical Statistics.

References.

Appendices.

Index of Notation for Chapter 9.

Author Index.

Subject Index.

Example Index.