Speech and Language: Clinical Process and Practice, 2nd Edition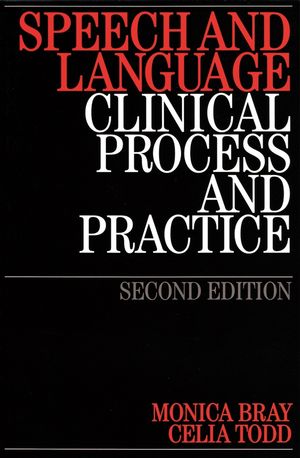 Speech and Language: Clinical Process and Practice, 2nd Edition
ISBN: 978-1-861-56496-2
Nov 2005
264 pages
Description
This book demonstrates how students can apply what they have learned to bridge the gap between theory and therapy as they begin their professional practice. The authors argue that the only way to be ready to face the demands of professional practice and life-long learning is to acquire a thorough understanding of the process and practice of clinical work.

Fully revised, this second edition incorporates:
new standards of service delivery and clinical competencies
registration of the profession under the Health Professions Council
collaborative working with shared client programmes and records
client-centred philosophy and social models of intervention
The authors emphasize the need to have a sound knowledge of what the profession is and who it encompasses; the awareness of the concepts that underpin decision-making, planning and choice of activities; and understanding of the philosophies that drive the choice of working practices.
Preface to first edition.
Preface to Second edition.
Chapter 1. The Speech and Language Clinician.
Chapter 2. Intervention.
Chapter 3. Assessment: Process and Practice.
Chapter 4. Therapy: Process and Practice.
Chapter 5. Enabling, Collaborating and Educating.
Chapter 6. The Work Environment.
Chapter 7. Record Keeping and Reporting.
Chapter 8. Conclusions and Beginning.
References.
Index.