Speech and Language Therapy: Issues in Professional Practice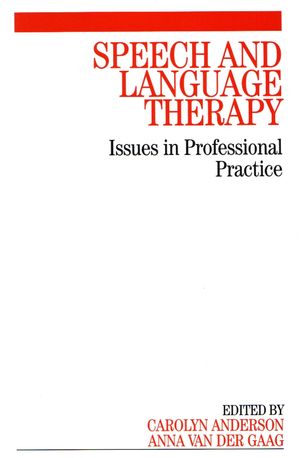 Speech and Language Therapy: Issues in Professional Practice
ISBN: 978-1-861-56461-0 November 2005 192 Pages
Description
This book demonstrates novel ways of working across a wide variety of clinical areas, including children, people with learning difficulties and adults with acquired communication disabilities. It explores the paradigm shifts beyond technical rational approaches to professional artistry underpinned by reflective practice and user involvement. It discusses values, understanding expectations of clients, the commonalities of therapy, the Care Aims model and the biopsychosocial model in dysphasia management.

The contributors look at the three elements of competence, knowledge, skills and attitudes and attributes, to demonstrate the relationship between observable skills and the hidden influential aspects of competence that play a vital role in making a practitioner professionally competent. By bringing together constructs and challenges from differing areas of practice, the book will stimulate readers to think about their work in new ways by learning from experts outside their own scope of practice.
Contributors.
Preface.
Chapter 1. The geography of professional practice: swamps and icebergs. (Anna van der Gaag and Carolyn Anderson).
Chapter 2. Values in professional practice. (Anna vna der Gaag and Chris Mowles).
Chapter 3. Understanding expectations. (Margaret Glogowska).
Chapter 4. The Care Aims model. (Kate Malcomess).
Chapter 5. Implementation of the Care Aims model: challenges and opportunities. (Pauline Beirne).
Chapter 6. Learning to be common in therapy. (Karen Bunning).
Chapter 7. Journeys with aphasia: personal reflections. (Kate Swinburn). 
Chapter 8. Dysphagia: combining conflicting models? (Karen Krawczyk).
Chapter 9. Reflecting on practice. (Carolyn Anderson).
Index