Spike Lee's America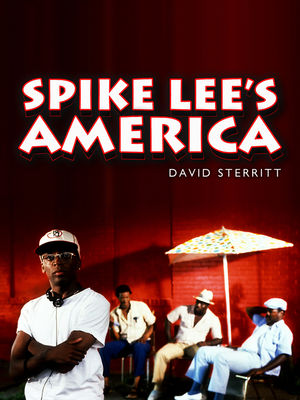 Spike Lee's America
ISBN: 978-0-745-66347-0 April 2013 Polity 192 Pages
Download Product Flyer
Download Product Flyer
Download Product Flyer is to download PDF in new tab. This is a dummy description. Download Product Flyer is to download PDF in new tab. This is a dummy description. Download Product Flyer is to download PDF in new tab. This is a dummy description. Download Product Flyer is to download PDF in new tab. This is a dummy description.
Description
Spike Lee has directed, written, produced, and acted in dozens of films that present an expansive, nuanced, proudly opinionated, and richly multifaceted portrait of American society. As the only African-American filmmaker ever to establish a world-class career, Lee has paid acute attention to the experiences of racial and ethnic minorities. But white men and women also play important roles in his movies, and his interest in class, race, and urban life hasn't prevented his films from ranging over broad swaths of the American scene in stories as diverse as the audiences who view them. His defining trait is a willingness to raise hard questions about contemporary America without pretending to have easy answers; his pictures are designed to challenge and provoke us, not ease our minds or pacify our emotions. The opening words of his 1989 masterpiece Do the Right Thing present his core message in two emphatic syllables: "Wake up!"
Spike Lee's America
is a vibrant and provocative engagement not only with the work of a great filmmaker, but also with American society and politics.
Table of contents
Acknowledgements viii
Introduction: Challenging Questions, No Easy Answers 1
1 The Early Joints 13
2 The Right Thing and the Love Supreme 41
3 Deeper into Politics 90
4 Brownstones in the Nabe, Projects in the Hood 117
5 Women and Men, Blacks and Whites 135
6 Crime, War, Miracles 167
Epilogue: Expanding Horizons 190
Notes 194
Filmography 203
References 229
Index 245
Reviews
"Though he comes to praise Lee's oeuvre, Sterrit is even-handed with both critics and director."
The Independent
"Respectful, refreshingly passionate, colloquial at times, but with keen eye for accurate criticism and shrewd analysis"
Media International Australia
"Perfectly readable, mercifully free of cliched characterisations of the director as an 'angry black man' - and informative enough to recommend as a reference tool for Spike beginners."
Sight & Sound
"Writing perceptively about class, race and recent US history (as well as the movies) Sterritt steers refreshingly far from the academic waffle that can plague this kind of book, and builds a reasoned portrait of one of America's punchiest commentators."
Total Film
"An optimal introduction to the career of one of America's most prominent filmmakers."
25fps
"Not just an interesting read, the book is also a great educational resource for film students, and a truly excellent map for exploring one of the major genres of African-American film-making."
Historical Journal of Film, Radio and Television
"My admiration for Spike Lee has always been substantial, but thanks to this book I now admire him even more. Although David Sterritt does not blink at the many dilemmas the films present, he has greatly enriched our appreciation as well as our understanding of Spike Lee's cinema."
Krin Gabbard, Stony Brook University


"Since his filmmaking debut in the mid-eighties, Spike Lee has become one of the most influential African American directors of the twentieth and twenty-first centuries. Through clear and cogent prose, David Sterritt also illustrates what makes Lee one of the finest
American
filmmakers working today."
Paula Massood, Brooklyn College
Features
An engaging and close textual analysis of Spike Lee's films.
Covers the entire span of Lee's career, from his beginnings as a no-budget independent to his 2010 production 'Inside Man 2.'
Written in a lively and often provocative style that will appeal to students of film studies and American studies and also general readers.
The author is very well-known and well-respected in the field and is currently the Chair of the National Society of Film Critics.