Spiny Lobsters: Fisheries and Culture, 2nd Edition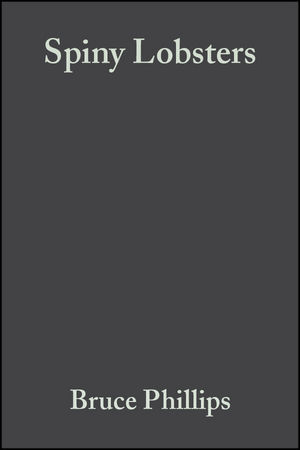 Spiny Lobsters: Fisheries and Culture, 2nd Edition
ISBN: 978-0-470-69825-9 April 2008 Wiley-Blackwell 704 Pages
Description
Spiny lobsters are among the world's most valuable and highly prized seafoods, captured and marketed in over 90 countries. Demand for spiny lobsters has escalated in the past two decades, spurring the need both for better management and for research on which to base that management.
Spiny lobster aquaculture, however, now appears to be a real possibility, some countries have already approved the legislation, and it may be only a few years before this becomes the major source. The book opens with a brief review of the general biology, distribution, fishing techniques etc. but the major emphasis is on the latest management strategies, developments in aquaculture, marketing and economics. A special feature of the book will be detailed reviews of the spiny lobster fishery, research activities and marketing process in Japan, where customers are willing to pay more than US$50 per pound for live lobsters.
Table of contents
Introduction;.
Fisheries (status reports) on Australia, New Zealand, Cuba, Caribbean, Africa, Pacific, Brazil, United States, Mexico;.
Management strategies;.
Aquaculture (larval rearing, juvenile grow-out, disease, nutrition, biological and economic potential);.
Economics of fishing and handling;.
Economics of aquaculture;.
Marketing (United States, Japan, China, Europe);.
Interaction between aquaculture and fisheries
Reviews
"While it is generally written for scientists by scientists, [Spiny Lobsters] is of much wider value than that. None of the papers are so complex that the lobster fisherman would find them too tedious or incomprehensible to read... A very valued contribution to the body of the knowledge on a very important fishery" - Fishing Boat World
Features
* one of the world's most valuable seafoods so management essential
* demand has escalated recently leading to overfishing and need for better management
* intense interest in farming spiny lobsters, now on the brink of becoming economically viable
* contributors are amongst the most authoritative experts worldwide