Sport, Power and Culture: A Social and Historical Analysis of Popular Sports in Britain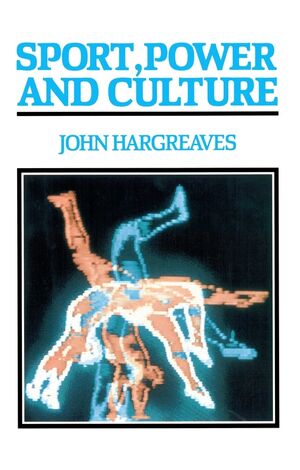 Sport, Power and Culture: A Social and Historical Analysis of Popular Sports in Britain
ISBN: 978-0-745-60507-4
Jan 1991, Polity
272 pages
Description
"... raises serious and urgent questions about the relationship between sport and the configurations of power in contemporary British society, and represents an overdue and welcome intervention in the field." Stuart Hall


"... richly detailed with masses of examples of what sport is and has been in our past." City Limits
Foreword: Stuart Hall.
1. Approaching Sport and Power.
2. The Repression and Reform of Popular Sporting Forms.
3. Consolidating the Bourgeois Model.
4. Sport and the Remaking of the Working Class.
5. Sport and the Recomposition of the Working Class in Modern Britain.
6. The Commercialization Process.
7. Media Sport.
8. Schooling the Body.
9. State Intervention.
10. Sport and Hegemony.
Index.
"... raises serious and urgent questions about the relationship between sport and the configurations of power in contemporary British society and represents an overdue and welcome intervention in the field."
Stuart Hall
"... richly detailed with masses of examples of what sport is and has been in our past." City Limits
1. Foreword by Stuart Hall.