Spray Atomization and Deposition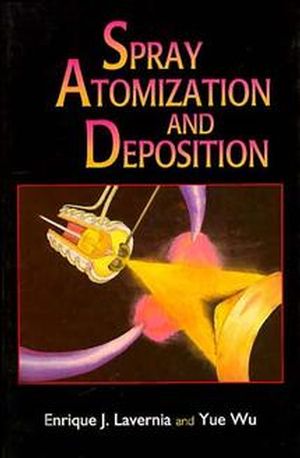 Spray Atomization and Deposition
ISBN: 978-0-471-95477-4 March 1997 644 Pages
Description
Spray atomization and deposition is a fast growing materials processing technique. Its development has encompassed process design, process modeling, new materials and automatic control. The process of spray deposition involves the fundamental phenomena of atomization, fluid flow, heat flow, mass transport, solidification and microstructural development. With this, the first comprehensive overview of the technique, the reader will gain a detailed insight into past and recent developments in spray deposition technology; a clear understanding of fundamental phenomena such as atomization, deposition and microstructural development and a comprehensive overview of the unique microstructure and properties of spray deposited materials. This book is aimed at post graduate students of materials science and engineering, and researchers and professionals working with these techniques both in academia and in industry.
Overview.

Historical Perspective and Current Status of Development.

Atomization.

Heat Transfer and Solidification of Droplets.

Deposition.

Spray Deposition Processing of Composites.

Physical and Mechanical Properties of Spray-depositedMaterials.

Diagnosis and Characterization Techniques.

References.

Indexes.