Star Track Reading and Spelling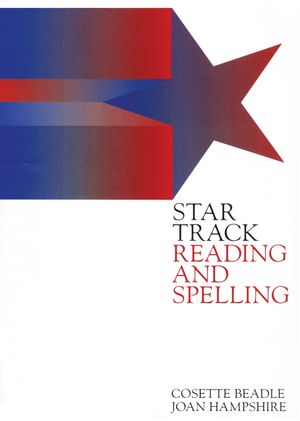 Star Track Reading and Spelling
ISBN: 978-1-897-63582-7
Sep 2007
288 pages
Description
Why another reading scheme?
STAR TRACK is for pupils who have not gained any skills from a random exposure to text and need a guided introduction to the rules of literacy.
STAR TRACK'S structured worksheets and stories introduce the pupil to only one phonic element at a time.
STAR TRACK builds skills cumulatively, and confidence is established because the pupil is never asked to read what he has not been taught.
STAR TRACK'S photocopiable masters provide material for class work, homework, easy assessment and record-keeping.
STAR TRACK provides worksheets and stories for the famous "exceptions" of English, which are easily tackled once the regular phonic rules have been learnt. Further copies of each of the tracks may be purchased in packs of ten.
Introduction.
1. The Placement Test.
A guide to starting at the right Track.
2. The Alphabet.
A Key to how vowels and consonants are introduced.
3. Worksheets, Spelling sheets and Stories (photocopiable)
Teacher's Notes Precede each track.
Track 1. Alphabet lower-case letter shapes and sounds.
Track 2. Consonant digraphs, e.g: bl, tr,nt, ld, str.
Track 4. Suffixes and word endings, e.g: ed, er, le.
Track 5. Vowels. Names/sound discrimination.
Track 6. Magic 'e'. Soft 'c' and 'g'.
Track 7. Word endings. To double or not, e.g. super supper.
Track 8. Vowel an vowel/consonant combinations.
Track 9. Family groups, e.g. -ough.
Track 10. Stories for the end of Star Track.
4. Reference supplements.
1. Days, months, seasons, numbers, colours.
2. Parts of the body.
3. Alphabetical order and capital letters.
5. Index.
6. Order sheet for extra copies of the Tracks in multiples of 10.
7. List of publications of related interest.