Steepland Geomorphology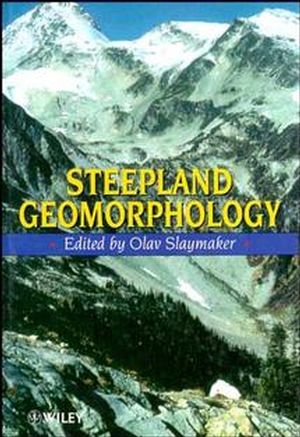 Steepland Geomorphology
ISBN: 978-0-471-95752-2 December 1995 294 Pages
Description
Steepland geomorphology concerns high gradient landscapes which are either tectonically active or influenced by volcanism and where there is a perceived close relationship between soils, incomplete vegetation cover, recent geomorphic processes and associated landforms. Such areas are difficult to manage because of their high variability in terms of natural stability and because of inadequate theory and models. This book, through thirteen independent steepland field investigations, illustrates the differing conceptual frameworks that are used at four different temporal scales of investigation. The first four investigations, from Southern Africa, the Yukon Territory, the German Alps and Colombia, define relevant temporal scales. The other investigations concern the sediment production problem in Spitzbergen and northern Norway, sediment storage phenomena in Iceland, Bolivia, the Himalayas and the Apennines, and methods of interpreting environmental change from Japan, the Canadian Rockies, Ecuador and Bolivia.
Table of contents
Partial table of contents:

On Appraising Classical Models of Landscape Evolution for PassiveContinental Margins (A. Gilchrist).

Debris Transfer and Sedimentary Environments: Alpine GlaciatedAreas (P. Johnson).

Slope Erosion Processes in the Alps (M. Becht).

The Dynamics of Rock Glaciers: Data From Trollaskagi, North Iceland(W. Whalley, et al.).

Stratified Slope Deposits: The Stone-Banked Sheets and Lobes Model(P. Bertran, et al.).

Neotectonics and Large-Scale Gravitational Phenomena in theUmbria-Marche Apennines, Italy (F. Dramis, et al.).

Surface Erosional Environment and Pond Sediment Information (K.Kashiwaya, et al.).

Estimating Long-Term Rockfall Accretion Rates by Lichenometry (B.Luckman & C. Fiske).

Index.