Stepping In, Stepping Out: Creating Stepfamily Rhythm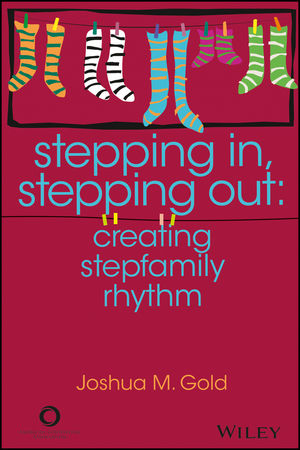 Stepping In, Stepping Out: Creating Stepfamily Rhythm
ISBN: 978-1-119-25584-0 February 2016 160 Pages
Description
This much-needed resource offers insight into building and maintaining satisfying and successful stepfamily relationships. As the number of stepfamilies continues to increase, counselors and other mental health professionals are likely to encounter clients seeking help in navigating these often complicated relationships.

In this book, Dr. Gold emphasizes the principles and practices of narrative therapy as a means to address key concerns within the family system, reauthor dominant social myths surrounding stepfamily life, and create realistic treatment plans that are inclusive of all members of the family. Detailing the inherent strengths and challenges of the stepfamily experience, he provides an in-depth examination of the roles of each member in a blended family, including stepfathers and stepmothers, ex-spouses, grandparents, and children. This book is an excellent guide to thoughtful, practical, and empirically validated interventions for helping stepfamilies thrive.



*Requests for digital versions from the ACA can be found on wiley.com.
*To request print copies, please visit the ACA website here.
*Reproduction requests for material from books published by ACA should be directed to permissions@counseling.org.


Preface v
About the Author xiii
Acknowledgments xv
Chapter 1 Introduction: What We Know About Stepfamilies 1
Chapter 2 Developmental Schemas of Stepfamilies 13
Chapter 3 Marital Issues in Stepfamilies 25
Chapter 4 Stepparenting 37
Chapter 5 Stepfather Families 51
Chapter 6 Stepmother Families 63
Chapter 7 Mutual-Child Stepfamilies 75
Chapter 8 Extended Stepfamily Constellations: Relationships With Ex-Spouses 87
Chapter 9 Extended Stepfamily Constellations: Relationships With Stepgrandparents 101
Chapter 10 Future Directions in the Study of Stepfamilies 115
References 121
Index 131