Stillbirth: Prediction, Prevention and Management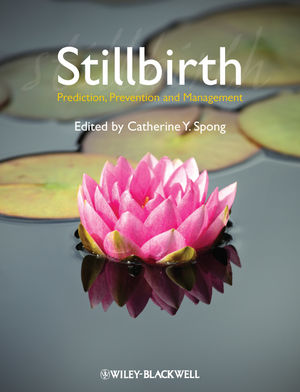 Stillbirth: Prediction, Prevention and Management
ISBN: 978-1-444-39803-8
May 2011
272 pages
Description
Stillbirth remains a major and tragic obstetric complication
The number of deaths due to stillbirth are greater than those due to preterm birth and sudden infant death syndrome combined.
Stillbirth: Prediction, Prevention and Management provides a comprehensive guide to the topic of stillbirth. Distilling recent groundbreaking research, expert authors consider:
The epidemiology of stillbirth throughout the world
The various possible causes of stillbirth
The psychological effects on mothers and families who suffer a stillbirth
Management of stillbirth
Managing pregnancies following stillbirth
Stillbirth: Prediction, Prevention and Management is packed with crucial evidence-based information and practical insights. It enables all obstetric healthcare providers to manage one of the most traumatic yet all too common situations they will encounter.
Part I : Epidemiology and Scope of the Problem
1. High income countries (Ruth Fretts).
2. Low income countries (Joy E. Lawn, Hannah Blencowe, Robert Pattinson, Cynthia Stanton, and Simon Cousens).
3. Classification of stillbirths (Uma M. Reddy and Marian Willinger).
Part II: Etiology/Causes
4. Demographics and Exposures (Carol J. Rowland Hogue).
5. Infection (Robert L. Goldenberg, Elizabeth M. McClure).
6. Genetics (Ronald Wapner).
7. Fetal Growth Restriction (Jason Gardosi)
8. Vascular/Thrombotic (Fabio Facchinetti and Francesca Monari).
9. Maternal Medical Conditions (Deborah L. Conway).
10. Placenta and Cord (Raymond W. Redline).
11. Congenital Anomalies (Michael Varner and Janice L.B. Byrne).
Part III: Management of the Patient with a Stillbirth
12. Workup of the patient with a stillbirth (Robert M. Silver and Michael L. Draper).
13. Psychosocial Care (Joanne Cacciatore).
14. Medical Management Including Delivery (Donald J. Dudley).
15. Management of the Subsequent Pregnancy (George Saade).
"This was an interesting book to read and its overall purpose was to explore the research around stillbirths, providing a comprehensive guide to this subject."  (The Practising Midwife, 1 December 2012)
""This is a comprehensive reference on the devastating obstetrical problem of stillbirth ... They are all written in a manner that makes the information easy to understand and apply clinically."" (Doody's, 13 January 2012)
"As an account of the current state of the field, Stillbirth:Prediction, Prevention and Management is an excellent contribution… "... all chapters are by acknowledged experts in the field who present clear, thorough, and succinct accounts of their subjects... The presentation of this material represents a foundation on which to consider the problem of stillbirth""
The Lancet