Stochastic Processes and Random Vibrations: Theory and Practice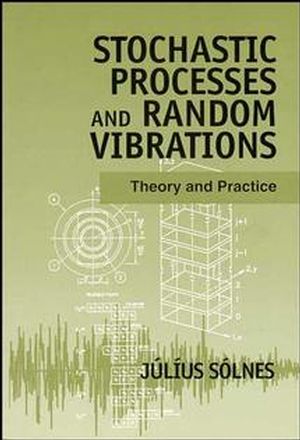 Stochastic Processes and Random Vibrations: Theory and Practice
ISBN: 978-0-470-86041-0 November 2000 444 Pages
Description
Beginning with the basics of probability and an overview of stochastic process, this book goes on to explore their engineering applications: random vibration and system analysis. It addresses extreme conditions such as distribution of large vibration peaks, probabilities of exceeding certain limits, and fatigue. Includes numerous tested examples: earthquake risk analysis, distribution of extreme wind speeds, analysis of structural reliability, earthquake response of tall multi-storey structure and wind loading of tall towers.
Table of contents
Fundamentals of Probability Calculus with Applications.

The Basic Theory of Stochastic Processes.

Random Excitation and Response of Simple Linear Systems.

Random Excursions and Failure Probabilities.

Random Excitation and Response of Multiple and Continuous Systems.

Some Fundamental Stochastic Processes.

Fourier Analysis and Data Processing.

Earthquake Hazard and Seismic Risk Analysis.

References.

Index.