Stocking Up on Sin: How to Crush the Market with Vice-Based Investing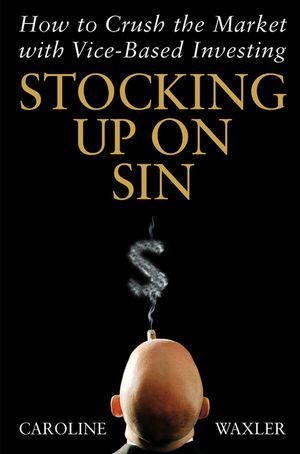 Stocking Up on Sin: How to Crush the Market with Vice-Based Investing
ISBN: 978-0-471-65591-6 April 2004 288 Pages
Description
A one-of-a-kind guide to investing in vice industries
Although vices such as alcohol, tobacco, and gambling may be deemed socially irresponsible, in the investment world, these stocks continue to dramatically outperform the S&P 500 in this depressed market. Stocking Up on Sin shows readers how to get in on this hot investment trend and make the most out of publicly traded companies that deal with "vice" products such as coffee, weapons, alcohol, and tobacco.
Caroline Waxler (New York, NY) is a New York-based financial journalist. She contributes regularly to Worth and Glamour magazines as well as the Financial Times. She was also the ghostwriter for Worth's Greatest Stock Picks of All Time.
Table of contents
Chapter 1: Why Vice Is Nice.
Chapter 2: The Ethical Dilemma and Asset Allocation.
Chapter 3: This Is Research?
Chapter 4: Tobacco.
Chapter 5: Gambling.
Chapter 6: Weapons/Defense/War.
Chapter 7: Booze.
Chapter 8: Sex.
Chapter 9: Drugs.
Chapter 10: Vice in Sheep's Clothing.
Chapter 11: Pitfalls and Risk Management.
Chapter 12: Your Vice's Future.
Chapter 13: Afterglow.
Appendix I: Returns of Socially Responsible Mutual Funds vs. All Other Mutual Funds as Well as the S&P.
Appendix II: Stocking Up on SINDEX.
Appendix III: The Titillating 20.
Notes.
Index.