Stoichiometric Asymmetric Synthesis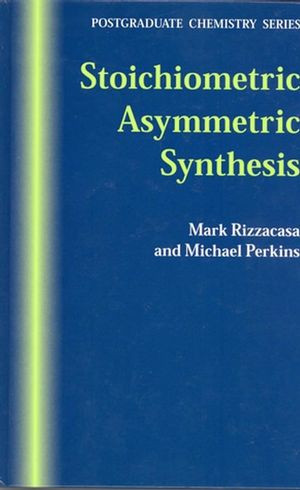 Stoichiometric Asymmetric Synthesis
ISBN: 978-1-841-27111-8
Sep 2000, Wiley-Blackwell
248 pages
Description
This volume provides, at postgraduate student level, an accessible introduction to stoichiometric asymmetric synthesis. The authors focus on stereoselective C-C bond formation in acyclic systems, with an emphasis on the use of chiral auxiliaries and reagents.

The book is extensively referenced and so provides a convenient point of entry to the research literature.
1 Introduction.
2 Additions to carbonyl compounds.
3 Formation and alkylation of enolates.
4 Substrate-directed aldol reactions.
5 Reagent-controlled aldol reactions.
6 Allylation and crotylation reactions.
7 Pericyclic processes.
8 Reactions of alkenes.
9 Free radical processes.
Index.