Stoma Care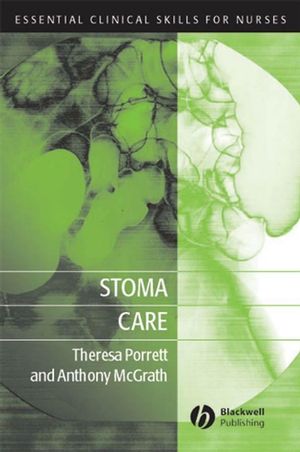 Stoma Care
ISBN: 978-1-405-11407-3 June 2005 Wiley-Blackwell 192 Pages
Description
Stoma Care is a beginner's guide to stoma care, which will enable students and newly qualified staff in hospitals and in the community to provide effective care of patients with stomas and ensure continuity of care. It explores the rationale for stoma formation, immediate post-operative care, the choice of the most appropriate appliance, and long term management, exploring lifestyle changes including diet, the effects of chemotherapy on stoma care and the psychological impact of stoma formation.
Table of contents
1. Anatomy and physiology of the bowel and urinary systems.
2. Faecal and urinary stomas and the restorative surgical procedures developed to avoid stoma formation.
3. Rationale for stoma formation and common surgical procedures.
4. Stoma siting and the role of the Clinical Nurse Specialist.
5. The immediate postoperative period.
6. Choosing the right stoma appliance.
7. Accessories used in stoma care.
8. Changing a stoma appliance.
9. Discharge planning and supporting patient self-care.
10. Questions commonly asked by the patient with a newly formed stoma.
11. Understanding chemotherapy and radiotherapy for the individual with a stoma.
12. Psychological issues in stoma care.
Reviews
'This is an exceptionally good book for the nurse who wants to know the basics of stoma care and is set at an ideal level for any nurse— ward based or community— and the newly appointed stoma care nurse'
Gastrointestinal Nursing

'A must for every stoma care department or library.'

Gastrointestinal Nursing
Features
* Assumes no prior knowledge
* Explains how to change a stoma appliance
* Addresses the optimal choice of stoma appliances and accessories
* Explores dietary management and lifestyle changes
* Examines immediate post-operative stoma care and long-term stoma management