Strategies for Collective Minimalist Mobile Robots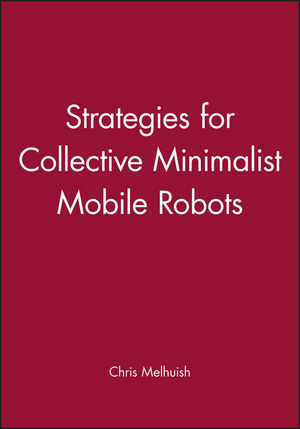 Strategies for Collective Minimalist Mobile Robots
ISBN: 978-1-860-58318-6 April 2001 222 Pages
Description
An important title in the 'Engineering Research Series', Strategies for Collective Minimalist Mobile Robots presents research on one of the most exciting areas of technology associated with robotics – co-ordinated teams, or groups, of tiny robots. These act colonially and behave as a body, or collect data individually, to feed information to a single data retrieval point, offering a network of information.

Intercommunication between many tiny robots allows for problem areas to be detected and concentrated upon, bringing the pack of robots together.


The developments and research reported here show the ways in which engineers are trying to mimic biological systems and behaviour to find solutions to engineering problems. Dr Melhuish's research aims to analyse various naturally occurring collective systems as models for robotic system development. He applied the results of observations of biological system behaviour among social insects, such as ants, to robot activity. Much of Strategies for Collective Minimalist Mobile Robots is concerned with a review of the remarkable achievements of groups of simple insects and the observation that collective achievement can far exceed the sum of individual performances. Although at an early stage of development and management, collective robotic technology has created a high level of interest from those involved in R & D among professional engineers.

COMPLETE CONTENTS:
Introduction

Background, issues, and related work

Minimalist locomotion

Collective minimalist movement

Minimalist regulation of group size

Collective minimalist action on the environment

Collective minimalist clustering

Collective minimalist sorting and segregation

Conclusions and further work.