Strategies for Web Hosting and Managed Services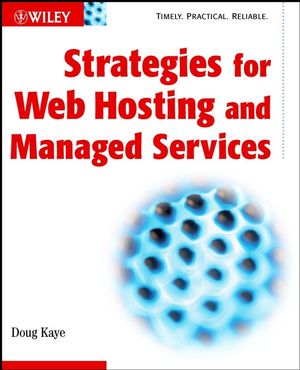 Strategies for Web Hosting and Managed Services
ISBN: 978-0-471-08578-2
Nov 2001
400 pages
Product not available for purchase
Description
Arms IT professionals with a complete blueprint for developing successful Web hosting strategies
Written by a consultant who helped develop the Web hosting strategies at many of today's top e-commerce vendors, this book fills in IT professionals on the full range of services available. The book provides decision-makers with criteria checklists and other useful tools they need for determining what they need, why they need it, how to find it, and how to evaluate and manage it. Doug Kaye provides a clear, complete roadmap for building an effective Web hosting strategy, and offers practical advice and answers to critical questions. The book covers important topics, including the real cost of bandwidth, domain name services, shared versus dedicated servers, backup and recovery, service-level agreements, security, negotiating with and managing vendors, and hardware maintenance and support.
Companion Web site includes links to Web hosting directories, tools for evaluating hosting services, and online articles and white papers.
PART I: PERSPECTIVES.

Chapter 1. Web-Hosting Options.

Chapter 2. The Components of Web Hosting.

PART II: THE VENDORS.

Chapter 3. Comparing Vendor Categories.

Chapter 4. Shared and Dedicated Servers.

Chapter 5. Colocation.

Chapter 6. Managed Services.

PART III: STRATEGIES.

Chapter 7. The Dark Side of Outsourcing.

Chapter 8. Getting It Right.

Chapter 9. Risk Management.

Chapter 10. Service Level Agreements.

Chapter 11. Traffic Models.

PART IV: TECHNOLOGIES.

Chapter 12. Web-Site Architectures.

Chapter 13. Caching and Content Delivery Networks.

Chapter 14. Connectivity Practices.

Chapter 15. Storage.

Chapter 16. Backup and Recovery.

Chapter 17. Security.

PART V: TOOLS.

Chapter 18. Connectivity Performance.

Chapter 19. Monitoring.

Chapter 20. The Net Detective Toolkit.

Domain Names and DNS.

Appendix: Resources.

Index.