Stroke Units: An evidence based approach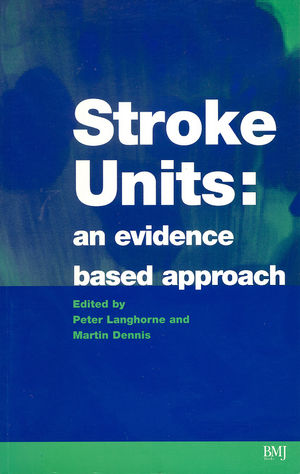 Stroke Units: An evidence based approach
ISBN: 978-0-470-76021-5
Jan 2008, BMJ Books
116 pages
Description
Based on a major systematic review from international centres this concise text discusses the benefits of managing stroke patients in specialised units compared to management outside the hospital. It provides invaluable information in the most effective management for this chronically disabled sector
Authorship.
Contributors.
Foreword by Iain Chalmers.
Preface.
1. The Stroke Unit Story.
2. How Should We Evaluate Our Interventions?.
3. Assembling Evidence About Stoke Units.
4. Effectiveness of Organised (Stroke Unit) Care.
5. Economics of Stroke Unit Care.
6. Implications for Planning Stroke Services.
7. Implications for Future Research.
Appendix: Descriptions of Stroke Unit Care.
Glossary of Terms.
References.
Index.
"This concise book of 136 pages is clearly written and will be of use to all those wishing to reorganise their inpatient stroke service" - SAMJ Forum