Structural Components: Mechanical Tests and Behavioral Laws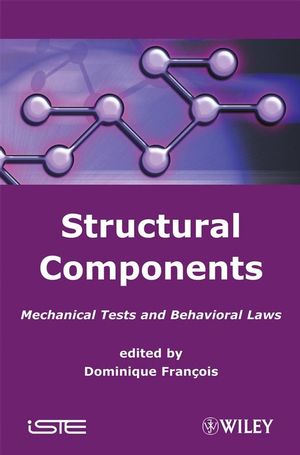 Structural Components: Mechanical Tests and Behavioral Laws
ISBN: 978-0-470-61103-6
Jan 2010, Wiley-ISTE
384 pages
Description
The mechanical tests presented in this book are essential for determining the basic properties of the materials used. Areas covered include elasticity, tensile and compression tests, hardness, endurance tests and dynamic tests.
Chapter 1. Introduction (Dominique François).

Chapter 2. Behavioral laws (Jean-Louis Chaboche).

Chapter 3. Measurement of elasticity constants (Pascal Gadaud).

Chapter 4. Compression and tensile tests (Dominique François).

Chapter 5. Hardness tests (Sylvie Pommier).

Chapter 6. Endurance tests (Henri-Paul Lieurade et al).

Chapter 7. Impact tests (Jean-Michel Frund).

Chapter 8. Measurement of tenacity (Dominique François).

Chapter 9. Dynamic tests (Jean-Luc Lataillade).

Chapter 10. Notched axisymmetric test tubes (Jacques Besson).