Student Solutions Manual for Chemistry, Third Canadian Edition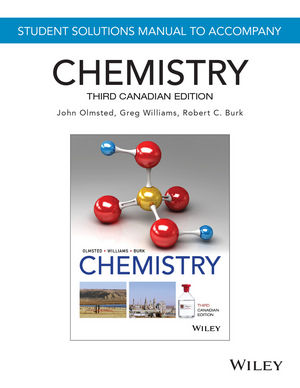 Student Solutions Manual for Chemistry, Third Canadian Edition
ISBN: 978-1-119-32868-1
Jun 2016
448 pages
Product not available for purchase
Description
This is a Student Solutions Manual to accompany Chemistry, Third Canadian Edition.
Olmsted/Burk Chemistry, Third Canadian Edition is an introductory general chemistry text designed specifically with Canadian instructors and students in mind. Canadian content in the form of SI units, IUPAC standards and research content more accurately reflects the discipline of Canadian chemistry, distinguishing this text from current text offerings which are primarily American.
Canadian chemistry instructors will find this text sufficiently rigorous while still engaging and retaining student interest with accessible language, a concise and easy-to-use presentation of information, and a clear problem-solving program—without an excess of material that makes most texts appear daunting and redundant. This third edition includes more organic chemistry coverage, multi-concept problems, and increased student pedagogy.