Success and Failure in Professional Education: Assessing the Evidence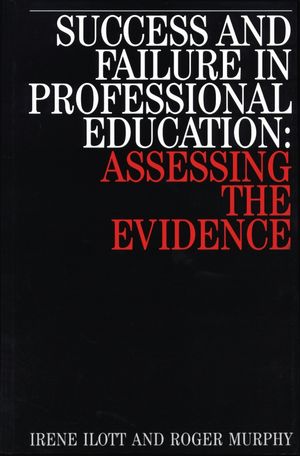 Success and Failure in Professional Education: Assessing the Evidence
ISBN: 978-1-861-56070-4 March 1999 172 Pages
Description
This is the first book to focus on a taken-for-granted but taboo aspect of an examiner's role: assigning a fail grade. The guide is intended to help academic and work-based assessors make good judgements. It explains the reasons why failing is so difficult, looking at the individual, institutional and contextual factors involved and paying particular attention to the feelings of anxiety and guilt that interfere with decision making.
Table of contents
1. Failure, an Easily Avoided Word and Deed.
2. Failing is Even More important in Professional Training.
3. Reasons why it is Difficult to Fail students.
4. Feelings Exacerbate The Difficulties.
5. Principls of assessment, a Reminder.
6. Applying The Assessment Cycle to Fail Scenarios.
7. Recommendatinos for Change, Challenging The Taboo.