Successful Bank Asset/Liability Management: A Guide to the Future Beyond Gap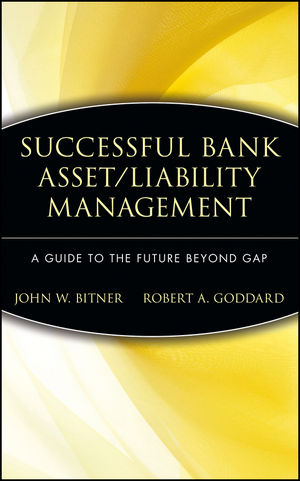 Successful Bank Asset/Liability Management: A Guide to the Future Beyond Gap
ISBN: 978-0-471-52731-2 June 1992 288 Pages
Description
Two "virtuosos of risk management" show you how to close up theholes in your gap defenses--before the regulators call! BankersMonthly dubbed them "virtuosos of risk management.[who have] raisedA/L management to an art." And this hands-on approach toasset/liability management from Bitner and Goddard is exactly whatyou'd expect from such banking leaders. It's the first true actionbook in the field moving beyond simple gap analysis, theory, andfundamentals to show you how to apply the full range of today'ssophisticated A/L management techniques--and comply with the latestbanking regulations. You'll find.
* Full discussions of interest rate exposures not measured by gap,but of vital interest to institutions and regulators alike: basisrisk (the difference in the change of interest rates betweeninstruments of identical maturities) and imbedded options (loanpayoffs and early deposit withdrawals)
* Helpful and informative insights from leading A/L managementpractitioners, consultants, and software developers
Whether you're involved with a commercial bank, savings and loanassociation, or credit union, you can't afford to ignore the gap inyour institution's risk defenses any longer. Put the "virtuosos ofrisk management" to work today.
Forming an Asset/Liability Committee.

Selecting and Implementing an Asset/Liability Model.

Developing an Asset/Liability Management Policy.

Identifying and Measuring the Risks.

Managing Interest Rate Risk.

Interest Rate Forecasting.

Conducting a Self-Analysis.

Asset/Liability Management in Action.

Words of Wisdom.

Glossary.

Index.