Suicide Terrorism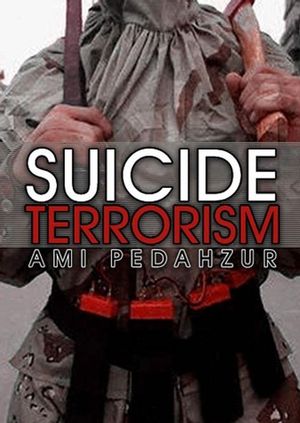 Suicide Terrorism
ISBN: 978-0-745-63383-1 December 2004 Polity 240 Pages
Description
Suicide terrorism in its modern form made its first appearance in Lebanon in the early 1980s. Over the last quarter century, terrorist attacks perpetrated by suicide bombers have spread to many corners of the world and have become a major threat for both the governments and citizens of numerous countries. Can this devastating phenomenon be attributed to a specific religion or culture? What are the causes and motivations that lead ordinary people to embark upon suicide attacks? How are potential bombers trained for their mission? And is it possible for democratic governments to effectively cope with this challenge?
In this compelling book, Ami Pedazhur investigates the root causes of suicide terrorism and its rapid proliferation in recent years. Drawing on a variety of sources, the book explores the use of human bombs in Lebanon, Israel, Sri Lanka, Turkey, Chechnya, Iraq, and the ostentatious attacks of Al-Qaeda and the global jihad. It is the only book to offer such an in-depth, up-to-date, cross cultural analysis of suicide terrorism in the twenty-first Century.
Table of contents
Acknowledgements
List of Figures
Chapter 1 What is Suicide Terrorism?
The Symbiosis between Terror and Death
What is Suicide Terrorism?
General Features of Suicide Terrorism in the World
Tactical Features of Suicide Terrorism
Methods of Operation
Targets of Suicide Terrorism
Plan of the Book
Chapter 2 How Can Suicide Terrorism Be Explained?
Strategic-Rational Decision-Making
The Social-Cultural Aspect
Recruitment of the Potential Suicide Bomber
The Organisational Procedure
Summary
Chapter 3 Turning to Suicide Terrorism: Hezbollah and the Palestinian Organisations
Founding Fathers of Modern-Day Suicide Terrorism The Hezbollah in Lebanon
Suicide Terrorism A Winning Strategy
Suicide Terrorism as a Tool for Gaining Power in Political Arenas in Lebanon and the Middle East
External or Internal Struggle? Suicide Terrorism in the Palestinian Arena
Suicide Terrorism A Strategy for Advancing the Peace Process?
Suicide Terrorism as a Strategy in the Contemporaneous Struggle against both Israel and the Palestinian Authority
Suicide Terrorism as a Tool in Rivalry among Organisations The Case of the Al-Aqsa Intifada
Summary
Chapter 4 Turning to Suicide Terrorism The LTTE and the PKK
Overall Strategy or a Specific Tactic? Suicide Terrorism of the LTTE in Sri Lanka
Suicide Terrorism as a Tool in the Tamil Minority's Struggle for Independence
Suicide Terrorism and the Tamil Political Arena
Factors Leading to the LTTE's Suspension of Suicide Attacks
Suicide Terrorism as a Means of Organisational Survival The PKK in Turkey
Popular Support, Member Morale or Strategic Interest? The PKK's Opting for Suicide Terrorism
The Role of Turkish Policy in Thwarting Further PKK Suicide Actions
Summary
Chapter 5 The Transition to Suicide Terrorism: Al-Qaeda and the Network of the Islamic Fundamentalist Groups
The Strategy of Ostentatious Suicide Terrorism The Al-Qaeda Organisation
Suicide Terrorism of the Islamic Fundamentalist Groups
Summary
Chapter 6 Who Becomes a Suicide Terrorist?
Preconditions for the Emergence of Suicide TerrorismCommitment as a Motivation for Suicide Attacks
Personal Motivation for Suicide Attacks
Financial Crisis as Motivation
Personal Crisis as Motivation
Revenge as Motivation
An Analysis of the Motivations of Palestinian Suicide Bombers
Summary
Chapter 7 The Recruitment and Socialisation of the Suicide Terrorist
The Environmental Setting of Suicide Terrorism
Recruitment
Training
Dispatching
Summary
Chapter 8 The Consequences of Suicide Terrorism Afterword
The Effects of Suicide Terrorism
The Response to Suicide Terrorism
Short-Term Offensive Responses
Short-Term Defensive Responses
Long-Term Offensive Responses
Long-Term Defensive Responses
Notes
Appendix: Suicide Bombings
Index
Reviews
"Ami Pedahzur's articulate and groundbreaking work not only addresses how terrorism occurs, but also why terrorist groups have chosen suicide terrorism as a tactic throughout the globe ... an outstanding examination of suicide terrorism."
Australian Journal of Political Science
"A noteworthy and essential addition to the body of literature. Pedahzur adds significant, accessible insight into suicide operations that informs strategic, operational, and tactical perspectives."
British Army Review
"Helps us understand the gendered nature of suicide terrorism."
Nicola Pratt, Democratiya
"Suicide Terrorism is among the most authoritative and incisive analyses of this subject available. Ami Pedahzur's meticulous research and trenchant analysis coupled with his direct experience of suicide terrorism's corrosive effects on society endow the book with a perspective and gravitas unique in the literature. Suicide Terrorism is essential reading for anyone wanting to understand the emergence and growth of this tactic and the best means to counter it."
Bruce Hoffman, US Military Academy, West Point; author of Inside Terrorism
"This is a comprehensive approach to a difficult phenomenon by someone who knows his subject well. Pedhazur writes with the cool clarity of a seasoned social scientist, but with the sensitivity of one who has lived through suicide attacks and can count former students and colleagues among the victims. Comparing cases of Muslim militants associated with Al-Qaeda, Hamas and Hizbollah, with Sri Lankan Tamil separatists, Kurdish nationalists and Japanese kamikaze fighters, he derives a complex analytic framework with cultural, political and socio-psychological dimensions. This book brings our understanding of this increasingly familiar form of terrorism to a new level of sophistication."
Mark Juergensmeyer, author of Terror in the Mind of God: The Global Rise of Religious Violence
"Ami Pedahzur has established himself as one of the most astute observers of terrorist violence in general and suicide terrorism in particular. In this work he answers all the crucial questions concerning the when, why and how of suicide attacks. This is an outstanding book by an outstanding young scholar."
Leonard Weinberg, University of Nevada Reno
"Suicide Terrorism is an exhaustive study and provides incisive analysis of the subject."
Mia Bloom, University of Georgia
Features


Groundbreaking study of the growing but little-understood phenomenon of suicide terrorism.


Traces the emergence of suicide terrorism as a form of political action in wide range of contexts such as Palestine, Sri Lanka, America and Turkey.


Explores who becomes a suicide bomber and how these 'martyrs' are recruited and socialized by terrorist organizations.


Provides new statisical data about suicide bombings and includes original interview material with key figures from terrorist groups.