Superintendent's Handbook of Financial Management, Revised Edition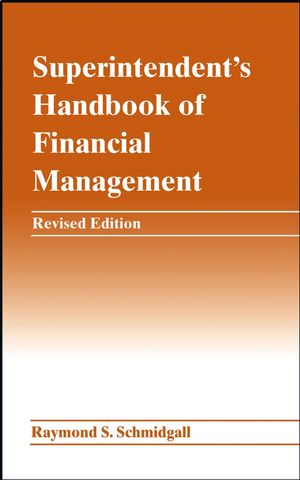 Superintendent's Handbook of Financial Management, Revised Edition
ISBN: 978-0-471-46319-1 October 2003 176 Pages
Description
The key to any successful business is the effective management of revenue, costs and of course profitability. This book provides golf course superintendents with the necessary tools to manage their daily financial operations by explaining basic accounting principles such as pricing, budgeting, cost control, payroll and cash flow. With chapters on financial statements, golf course operation schedules, breakeven analysis and operating budgets this is an invaluable tool for all owners, operators and managers of golf courses.
* The first edition has become the standard industry tool for understanding and making sound financial decisions (1575040395, Ann Arbour Publishing, 1996)
* Schmidgall is the industry's leading authority of financial practices for golf-course superintendents
Table of contents
Preface.
1. Introduction to Financial Management.
2. Overview of Financial Statements.
3. Basic Accounting Procedures and Records.
4. Golf Course Operations Schedule.
5. Analysis of Financial Statements.
6. Breakeven Analysis.
7. Operating Budgets.
8. Capital Budgeting.
9. Leasing.
Appendix.
Index.
New To This Edition
Fully updated throughout to address recent changes in Uniform Accounting System.
Features
First edition has become the standard industry tool for understanding and making sound financial decisions.
GCSAA recommended study guide for passing the financial section of their certification examination.
Author is the industry's leading authority on the financial practices of a golf-course superintendent.