Superior Product Development: Managing The Process For Innovative Products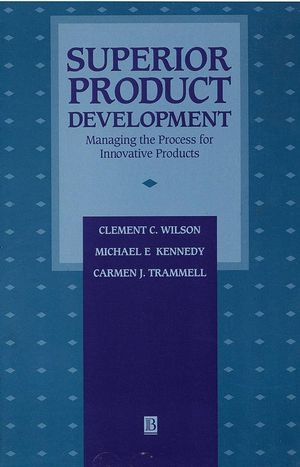 Superior Product Development: Managing The Process For Innovative Products
ISBN: 978-1-557-86509-0 January 1996 276 Pages
Description
Superior Product Development presents lessons learned by actual firms whose high-value, robust and timely products have been technical and market successes.
Table of contents
1 Introduction.
2 The Product Development Process.
3 Product Ideas.
4 Customer Future Needs Projection.
5 Technology Selection and Development.
6 Final Product Definition and Project Targets.
7 Product Design and Evaluation.
8 Marketing and Distribution Preparation.
9 Manufacturing Systems Design.
10 Product Manufacture, Delivery and Use.
11 Leading and Organizing Product Development.
Discussion Questions.
Features
Presents lessons learned from a long-term study of firms whose products have been technical and market successes
Provides a process template for professionals and a project handbook for students
Interdisciplinary approach covers the design, manufacturing, and marketing aspects of product development
Broad scope covers the process from product idea through to customer use.