Supportive Care and Midwifery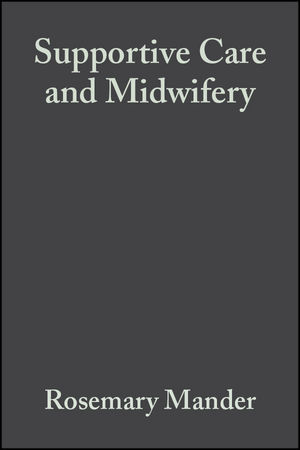 Supportive Care and Midwifery
ISBN: 978-0-632-05425-1 November 2001 Wiley-Blackwell 204 Pages
Description
This book considers the broad range of support given to mothers including social, psychological and clinical. It also looks at the provision of this service and how different models have been set up internationally to fulfill this important function. It brings together the latest research findings, which examine the nature of care that is provided and consider what constitutes effective and efficient support.
This aspect of care is considered a crucial part of the increasing and expanding role of the midwife. The ability of midwives to provide ongoing support throughout childbearing is one of the features of midwifery care which distinguishes it from other care providers. This is a feature which is common to the resurgence of midwifery throughout the world and therefore this text will have international appeal.
Table of contents
Foreword; Acknowledgements; Introduction; Making sense of support; Systems of health care and maternity care provision; The provision of support during childbearing; Supportive midwifery care; Support in labour; The doula; Support for the carer; Conclusion; References; Index
Reviews
"This book provides a great resource throughout which the uses and misuses of research evidence emerge. The book will be valuable to all students and health care professionals and managers involved in maternity services."
Journal of Advanced Nursing

"A goldmine for students...invaluable to managers. This book is as clever and subversive as Marjorie Tew's Safer Childbirth and it should prove to be as influential."

MIDIRS Midwifery Digest

'If support were a drug it would be unethical not to use it.'

(Klaus et al. 1993)