Supramolecular Chemistry: Concepts and Perspectives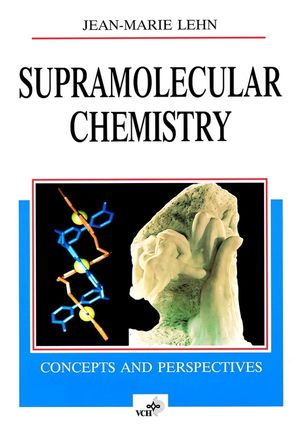 Supramolecular Chemistry: Concepts and Perspectives
ISBN: 978-3-527-29311-7 July 1995 281 Pages
Description
Supramolecular chemistry is a central theme not only in chemistry, but in neighboring disciplines including physics and the biological sciences. The author has introduced this notion and has been awarded the Nobel Prize for his achievements in this area. He presents here the concepts, lines of development and perspectives of this highly interdisciplinary and burgeoning field of research.

Topics include:

- molecular recognition
- catalysis and transport processes
- molecular and supramolecular devices
- self-processes

By placing the basic concepts into a broader perspective, the author succeeds in inspiring, stimulating and challenging the creative imagination of his reader.
Table of contents
From the Contents:
From Molecular to Supramolecular Chemistry/
Anion Coordination Chemistry and the Recognition of Anionic Substrates/
Coreceptor Molecules and Multiple Recognition/
Supramolecular Reactivity and Catalysis/
Transport Processes and Carrier Design/
From Supermolecules to Polymolecular Assemblies/
Molecular and Supramolecular Devices/
Self-Processes/
Programmed (Supra)Molecular Systems/
From Structure to Information. The Challenge of Instructed Chemistry