Surface Complexation Modeling: Hydrous Ferric Oxide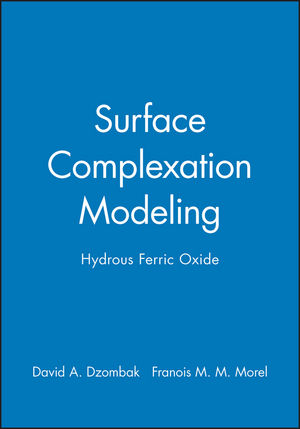 Surface Complexation Modeling: Hydrous Ferric Oxide
ISBN: 978-0-471-63731-8
Mar 1990
416 pages
Description
Provides a description of the thermodynamic model, data treatment procedures and the thermodynamic constants for hydrous ferric oxide. Includes detailed coverage of the model and the parameter extraction procedure.
The Generalized Two-Layer Model.

Experimental Data.

Data Compilation and Treatment Methods.

Properties of Hydrous Ferric Oxide, Cation Sorption on Hydrous Ferric Oxide.

Anion Sorption on Hydrous Ferric Oxide.

Use of the Model and Data Base.

The Coulombic Effect.

Coherence and Extrapolation of Results.

References.

Appendices.

Author Index.

Subject Index.