Surface Phases on Silicon: Preparation, Structures, and Properties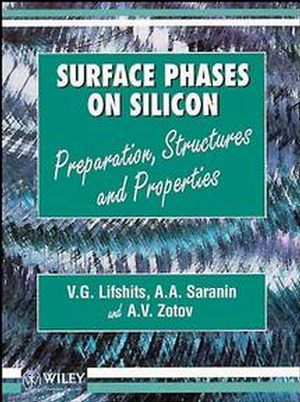 Surface Phases on Silicon: Preparation, Structures, and Properties
ISBN: 978-0-471-94846-9
Jan 1995
462 pages
Description
Divided into two parts, this work begins with preliminary comments regarding the definition of ``surface phases'' and briefly describes the basics of two-dimensional crystallography, including background information about the formation and characterization of surface phases on silicon. The second half is devoted to the particular ``adsorbate/Si'' systems. Contains data on 300 plus surface structures formed on clean Si(111), Si(100) and Si(110) surfaces in the presence of foreign atoms at submonolayer coverages as well as without adsorbates at all. 64 adsorbates are reviewed along with preparation techniques of surface phases, models of their atomic structure and a description of surface properties and surface-related phenomena.
PRELIMINARY COMMENTS.

Preliminary Comments.

REVIEW OF SURFACE PHASES ON SILICON.

Atomically-Clean Silicon Surfaces.

Adsorbates on Silicon Surfaces.

Supplements.

Index.