Surface and Dermal Monitoring for Toxic Exposures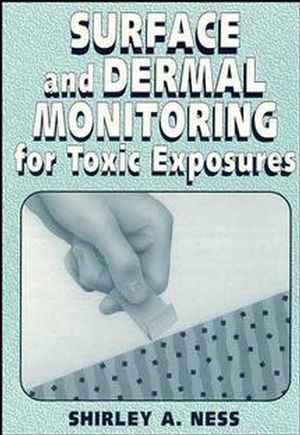 Surface and Dermal Monitoring for Toxic Exposures
ISBN: 978-0-471-28564-9 August 1994 576 Pages
Description
The first comprehensive guide to all surface and dermal sampling methods. Written by one of the nation's foremost sampling experts, this authoritative guide offers an integrated approach that combines surface and dermal sampling methods with air and biological monitoring techniques.
CHEMICAL HAZARDS.

Identifying Chemicals as Hazards.

Factors Affecting Chemical Permeation.

Chemical Protective Clothing.

DEVELOPING STRATEGIES FOR SAMPLING.

Assessment of Workplace Exposures.

Assessment of Community Exposures.

SURFACE MONITORING.

Introduction to Surface Monitoring.

Surface Sampling for Chemicals.

Surface Sampling for Microorganisms.

Surface Sampling for Low Level Radiation.

Decontamination.

DERMAL SAMPLING TECHNIQUES.

Introduction to Dermal Monitoring.

Skin Sampling, Part I: Wiping, Swabbing, and Washing.

Skin Sampling Methods, Part II: Direct Reading.

Pad Dosimetry Methods.

Clothing for Dosimetry and Protection.

Appendices.

Index.